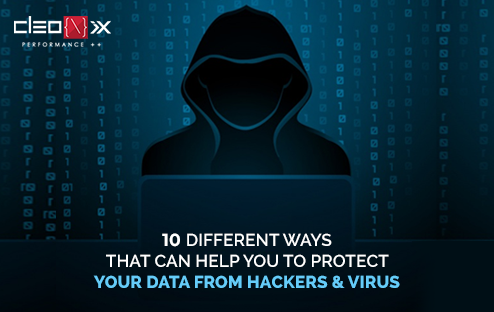 Every time when we surf the internet, the number one fear we have back of our mind are hackers and virus. The general practice by most of us to prevent from virus and hacker is installing an anti-virus. But practically that is good enough.
So, here we are sharing a few of the things that are very important for us to do to protect us from hackers & virus :
1. Complex Password
Be sure your password is at least twelve characters long and contain letters, numbers and special characters. Do Not use the same password for a lot of website or accounts. It limits the damage if you have been hacked.
2. Two Layer Authentication
2-layer identification requires to enter a code sent to you in SMS or other services to get access to your account after you enter username and password. This makes it hard for a hacker to get information. even if they get your password.
3. Use Secure Web Applications
It may be very nice to use 3rd party browsers like Tor or Dolphin but synchronizing your Google or Safari account between your phone and computer will both avoid the need to re-enter saved passwords and protect it from unsafe websites.
4. Keep All Your Devices and Software Updated
Many updates are released to patch security loops and vulnerabilities. Failing to update the software will result in expose of security loopholes which will put your device in danger. So keep updating all your software and operating systems regularly.
5. Hard Drive Encryption
Encrypt your hard drive and a hacker will not be able to read the data in the hard disk, even if they have access to your hard disk. Even if you have protection for your device, encryption will be an additional layer of protection.
6. Use Reliable USB ports for Charging Your Phone
This would be the ports on your laptop or your car. USB ports available in public places like airport, coffee shop, etc can be vulnerable to your information. To avoid this its good advice to carry an electrical outlet connector with your USB cable during traveling.
7. Take Back Up of your Data Frequently
Even with the best Anti Virus, your data can still be compromised to a hacker or ransomware. One of the ways to tackle ransomware or a hacker is to have entire data backed up so that you don't lose any data.
8. Disable remote access
Always keep your computer remote access as disabled by default. Even if you are giving access for example to tech support then make sure it is only for a small period of time. If the remote access is enabled then like keeping a door wide open to a hacker to access your data.
9. Use secured wireless networks
A secure network always requires a password to access it. But In public places like airport, coffee shop, etc a password can be requested after buying an item. If the wifi is not secure then your device will alert you about it. In some OS, it will be marked by an exclamation mark.
10. Download programs only from reputable sites
This point is about all the websites you visit on an unsecured network. If you don't see a padlock icon on the left in the URL bar and an "HTTPS" in the left next to the "www" section of the URL, It would be wise to avoid the website.
Other few quick tips would be :
a) Learn to Identify fake website.
b) Avoid file-sharing portal.
c) Keep personal information away from social media.
d) Keep sensitive data off the cloud platform application.