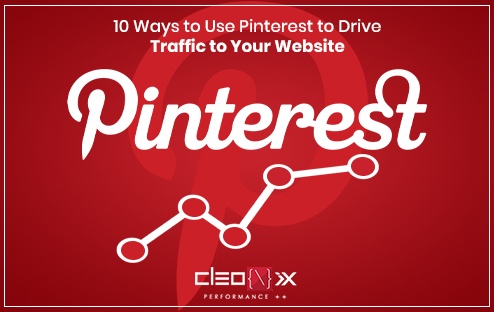 As per report, Pinterest drives more website traffic than Reddit, Youtube, Linkedin, Google+ and MySpace. You should be able to get more traffic with all these users. For this be active and use the tips in this article to drive more website traffic with Pinterest.
1. Add your website:-
The easiest way to drive Pinterest traffic to your website is by adding your site URL to your brand page. When you do this your website will be showed right at the top. It will be one of the first things people see on your brand page and will obviously encourage them to check your website to learn more about you. So don't forget about this simple and important step.
2. Verify it:-
Verifying your website must get a lot more people to click on it, after this, a tick mark will appear beside it, indicating that the site definitely belongs to you. The reason behind this is only way people can verify a website is by uploading a unique file provided by Pinterest. This tick mark which appears when you verify your website adds a lot of credibility and people will be more likely to click on it as they can be sure that it's yours.
3. Add the URL to the pin description:-
In general, pinterest automatically adds a link to the image, but to visit this website, the user needs to click on the pin first, wait for it to expand and then click on the expanded pin. This process can be simplified by adding the link to the same page (where the image is located) to your pin description.
4. Add the call to action in your pin description:-
Right before the URL to the page (in your description) add a call to action button like 'Check out this page now' or 'Visit this page now' or 'Click the following link to learn more'. This should generate more traffic.
5.Pin at the best times:-
An essential factor that can get you more website traffic is timing. Try to share your pins at a time when more people are online as a result, more people will see them and click on them. This will get you more traffic.
6. Add board categories:-
By adding categories to your boards more people will see your pins. When you do this, your pins will not only appear in the feeds of people who follow you, but also in the same category the board has been connected to.
7. Contribute to popular group boards:-
Another way to earn more website traffic is by contributing to popular group boards. Popular group boards with the loyal following can be a powerful source for Pinterest traffic.
8. Add images to your website:-
Someone share something from your website is image with minimum dimensions of 100 X 200 pixels. If there is no image on the webpage, people cannot share anything which hamper website traffic.
9. Add the 'Pin It' button:-
Use 'Pin It' in your website image. By adding this, You can get more people to share the images you add to your website
10. Place text on images:-
By adding your website address or company name to them you can get images to generate more traffic. In this way, people will always know that you created it when people see your image on Pinterest, even if it has been re-published on another website and shared from there.
"Cleonix Technologies" is the Kolkata based Web Development & Digital Marketing company specializing in Website Design, Graphic Design, Web Development, Digital Marketing, Search Engine Optimization. Cleonix holds expertise in SEO and Digital Marketing for growing your business.