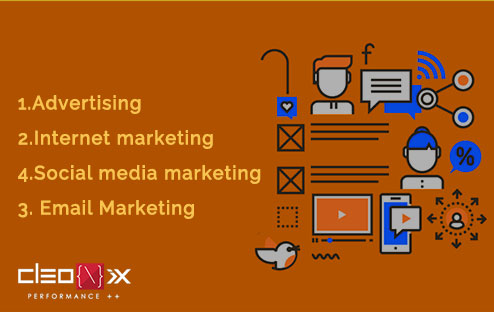 New marketing tactics and consumer's interest towards content makes it necessary for marketers and businesses to modify their content marketing strategies in accordance with the current trends. Big brands always focus on the way their audiences see the content and, more importantly, what kind of contents are grabbing more attention. Implementing new trends and technologies into an existing plan keeps businesses ahead of the others. Here are some of the content marketing strategies the experts think brands should consider when working on their Internet marketing strategies for the forthcoming year.
Video Marketing Is Important
Video, surely will continue to be a king of content marketing in the future. It is rightly considered as the fast growing and the most powerful form of content. If a business has not yet added video to its online marketing campaigns, it is missing out a great opportunity to advertise itself in a more relevant and innovative way. People find interests with products that produce engaging video content on a regular basis.
Sharing Contents On Social Media
Companies use various tactics to distribute content. Nowadays, sharing content on the social media platforms is one of the most effective ways for brands to promote and distribute their messages. Future is likely to see social networking sites such as Facebook, Twitter, Snapchat etc. as publishing platforms. Marketers have been using Instant Article feature of Facebook to offer engaging content to socially active people on those sites. People can read articles on Snapchat and Instagram too. Social media enables marketers to get the attention of consumers and pull them to its site. Managing and interacting with potential customers are as important as maintaining an effective website.
User-generated content
User-generated content on social networks acts as social evidence as human beings have the habit of trusting and following the choices and actions of other people. Actually, people trust in content made by others than they trust the brands' own content.
Artificial Intelligence
Marketers should know the actual usage of AI in creating and marketing their content. Natural conversation processing, correct predictions, and generation algorithms can help brands create target oriented and effective content. According to experts, almost half of the content will be generated by machines.