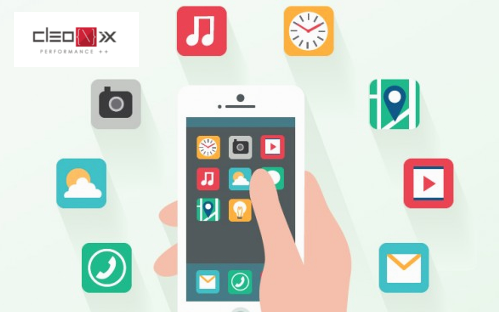 We're running towards 2018, 2017 was an effective year for mobile applications, and it's expected that 2018 will be more favorable year for mobile apps.
Top 5 mobile app development trends that we might see in 2018, are as following:-
1.Accelerated Mobile Pages: Since Google presented the AMP project, site loading on mobile devices is accelerated. AMP has proven established in improving the user experience, hence it's regarded as certainly one of the most important mobile application development trends in the forthcoming year.
2.Internet of Things (IoT) and Wearable Apps: From healthcare to education and smart homes to smart offices, IoT apps will gradually start becoming mainstream in 2017.Analysts predict that IoT will grow from $157.05 billion in 2016 to $661.74 billion by 2021, at a Compound Annual Growth Rate (CAGR) of 33.3%. Which directly impacts the mobile app trends as IoT devices are handled by smartphones.
3.Augmented Reality/Virtual Reality Apps: AR(Augmented Reality) and VR(Virtual Reality) mobile apps have changed the gaming and entertaining industry. The market for enterprise Augmented Reality will primarily be driven by industries for example retail, healthcare, engineering and real estate. Virtual Reality technologies could be more centered on the overall game and events sphere.
4. On-Demand Apps: On-demand applications are currently extremely mainstream. They make our lives easier and more helpful, and we can utilize them from anyplace.
5. Cloud-based Apps: Mobile App Developers are designing more cloud driven mobile apps. With increasing utilization of cloud technology, it is now much quicker and easier to have data without affecting in your internal phone memory.