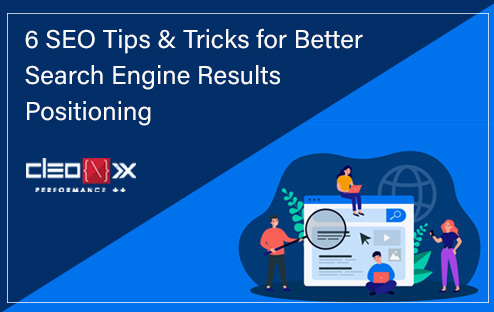 If you want your website to rank higher in the Google search rankings, it is absolutely necessary to implement a good SEO process. SEO or Search Engine Optimization is the method of promoting your website or content using various methods in such a way that it achieves higher position in the SERP. It helps to increase the organic web traffic for your website and boosts discover-ability. With the increasing online competition between the various E-commerce businesses and organizations, using SEO gives you an edge over the competition. In this blog, we discuss some basic tips and tricks of SEO which will help you to achieve a better Search Engine Result Positioning.
Using Long Phrased Keywords
Specific content related keywords is one of the most important aspect of the SEO process. Whenever a person searches something online, they use keywords to get relevant results. Using long phrased keywords with three or more words relating to your content will help you to achieve a higher web traffic that is actually interested in your business or content. It also helps Google to understand what your content is about and rank you better.
Creating High Quality Content
Regardless of your company type, having a high quality content relating to your products or services will help you to get more web traffic and better google rankings. Google, in the recent times, has optimised their algorithms in ways which values high quality contents more than anything. Your content should be related to your website's meta-description, headlines and keywords but also remember that stuffing too many keywords in content might be considered as 'Black Hat SEO' and get you penalised. You content should be fresh and appealing to the people. You can also use images and videos to make your content more appealing and engaging.
Optimize Page-Loading Time
The loading time of your page is a very important part of the SEO process. According to statistics, most users typically waits around for a maximum of 2-3 seconds for a page to load before moving on. So if your pages takes a longer period to load, you might be losing potential leads to your competitors. Some ways by which you can optimise your page-loading time are:
Compressing image sizes.
Enabling browser caching.
Removing unnecessary elements in CSS.
Reducing redirects.
Remove Zombie Pages
Zombie pages refers to web pages that brings in very little to no web traffic at all. These pages just exist. According to Google, it is better to remove such pages as they do not contain any vital information or quality content. Businesses should conduct SEO audit at regular intervals to identify such pages and remove them. This can help to increase Google page rank.
Site Responsiveness
Most people, today, uses smartphones and tablets to access the internet. When you are optimising your website or pages, you should definitely keep in mind about your site's responsiveness on various devices. It should definitely be mobile-friendly and ready. Google recently introduced the mobile-first indexing that takes mobile friendliness into account while ranking pages. So mobile responsiveness is important for achieving a higher page rank.
Keep In Check Of All Changes
Regardless of the various processes or methods you choose to implement for you website's SEO, the most important of them is to check the progress. Without properly monitoring the changes, you would not be able to say which processes are helping to boost your page rank. You should implement one change at a time, monitor the progress and then move on. This way you can be sure about which SEO technique is actually helping you to achieve a higher page rank.
ALSO READ: What is Image SEO and How to Optimize Images for Search Engines?