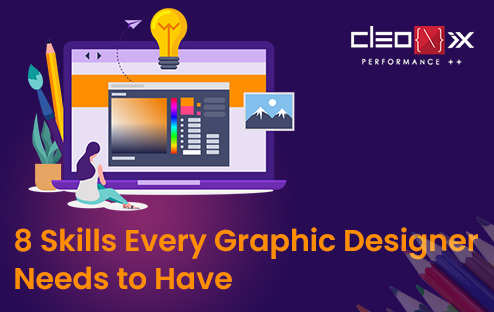 Graphics designing is one of the hottest things right now in the job market. Day by day, as technology advances and people turn to the internet, more and more businesses keep popping up online requiring website designing, promotional materials, etc, and not just online businesses, even the offline ones require a team that can cater to their designing needs, as such, the demand for graphic designing and designers are huge. Graphic designing is a working field which brings together art and technology. It is not only fun and stimulating and also very lucrative. According to Monster data, top graphic designers can earn up to $37 per hour and designers who reach upper-level positions like art or graphic directors can earn a income of more than $83,000 per year. According to Kevin Jankowski, director of the Rhode Island School of Design's career Centre: "In our visually saturated world, graphic designers are more important than ever, since they help filter the visual cacophony that we're bombarded with every day." If you are thinking of becoming a graphic designer, you can easily have a great career with good salary package, provided you have the necessary skills:
Creativity
The most basic skill required for being a graphic designer is creativity. Being a designer, you need to come up with new ideas and innovative designs that can grab people's attention while successfully communicating the intended purpose. You need to figure out unique ideas for each new project that you work on which is why being creative is the number one requirement.
Communication
Visual communication is another important aspect of graphics designing which is why great communication skills are required. One of the challenging things a graphic designer has to do is to communicate his/her ideas through the designs. Often times, a designer may need to discuss details with a colleague or explain the purpose of a design to the client, without getting much technical. This is why having good communication skills is pretty much important.
Typography
Typography is another skill required to be a graphic designer. Selecting the right kind of fonts and typesetting is important in graphic designing as they can give meaning to the designs and clearly communicate the intended message. Wrong typography can destroy your designs or be unappealing to people which is why graphic designers are needed to be skilled in typography.
>> READ ALSO: JPG or PNG: Which is the best for Your Website?
Adobe's Creative Apps
The world of graphic designing mostly revolves around Adobe and its creative software. Graphic designing projects, whether big or small, are generally done with the use of Adobe creative software like Adobe Illustrator, InDesign, and Photoshop. Thus, to be a successful graphic designer, it is absolutely necessary for you to know how to use and work with Adobe software.
Coding
Even though most general graphic designing work does not require coding, website developing and designing companies look for designers with some knowledge of coding. If you have a basic understanding of HTML, or other languages like java or C++, it helps you to understand the work that goes behind creating and designing a website. These skills make you more marketable and gives you an edge over your competitions.
Strategy Planning
Graphic designers need to be good strategists. They need to do market research, brainstorm and develop new ideas and evaluate designs. A good graphic designer should be able to figure out which design elements work well together and what is best way to convey a message using designs.
Time Management
Time management skill is a must for graphic designers. Often times, a graphic designer may work on multiple projects with deadlines from different clients. He/she should be able to properly balance the projects, prioritise work accordingly and deliver results on time.
Print Designing
Even though graphics designing is digitizing, possessing the skill of designing for print is good for your own profile and still useful. A graphic designer should have the understanding of elements like bleed, slug, crop, and fold marks, etc., He/she should also have a knowledge of different file formats, color systems, paper sizes, weights, and stocks.
>> READ ALSO: 5 Mistakes You Must Avoid While Adding Images To Your Site