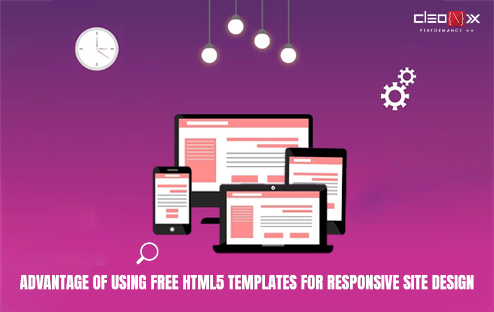 Templates are regarded as the best resources for designing websites. But the same is scripted in different languages and formats before they become a complete design resource ready to use! Accessing these templates for free is also easy, just a few clicks and you get the template for use. Among these, popular resources are HTML5 website templates. Built with new standard code, and designs with super creative imagination; the free HTML5 templates are just the right possession you will ever have. Reading the major advantages of free HTML5 templates will help you get things straight and learn that it should be the first preference for you before you begin your website designing journey. Here these are:
Freedom to Buy, Use and Modify
When we speak of free HTML5 templates, we not only talk about its cost-free benefit but also the freedom you get with these freebies! From getting these templates to using these in your websites to modifying it to your set needs; everything is free. You get the sweet whiff of freedom with the HTML5 website templates you get for free. A fact that is somewhat missing in their paid mates.
Infinite and Intuitive Scrolling
Scrolling a page up and down is the ultimate method to travel through a whole page. You should have your page scrolling smooth and comfortable for the visitor to run through your website. With the free HTML5 templates, you get intuitive scrolling that is an added benefit to facilitate a better user experience for your customers, clients, and affiliates. Many users create one-page websites where you have to carefully place the elements and content. It's only one page where you scroll down to find more and more things. The free HTML5 templates allow you to enjoy the infinite scrolling which you can take advantage of easily for your one-page sites or wherever you feel the need!
You may like: Free or Paid WordPress Plugin: Which Suits Your Site The Best?
Media Capabilities on the fly
Many times, users feel they are lacking something in one way or the other. Having media elements in their sites may make them feel they are better off and have more bewitching websites than earlier. Free HTML5 templates allow media integrations ranging from videos (directly from YouTube or videos of your own!) to images or graphical images to other animations that you can make use of to create dynamic websites within minutes. And not just in a particular area, you can add animations almost anywhere on your website!
Compatibility and Readiness
Often people shy away from using free HTML5 resources just because they think that the free counterparts lack incompatibility and certain fields that will obstruct their way to success. But honestly speaking, this is a myth. Free HTML5 templates are built with a code that will be compatible with all modern machine devices and browsers so that your site is always visible and readable to your customers. So whether you open your site on a mobile phone or a tablet, you will be able to visit your site with everything working smoothly!
Having said so many benefits, you will realize that using free HTML5 templates isn't that bad as it's said! HTML5 templates are nowadays a new desire of all webmasters as they want to check out and enjoy new HTML facilities. So, if you want to try a hand at creating an HTML5-based website on your own, feel free to browse it on google and choose the best HTML5 template you want for your needs.