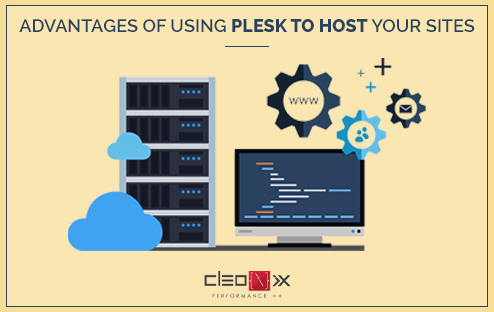 Using a virtual private server to host your sites is an excellent choice, but once you've made the decision to seek out a VPS host, you need to consider their preferred control panel as a major factor in your decision. After all, your control panel is your access to your VPS and can enhance or limit what you can do with it. Parallels Plesk Panel is a popular control panel choice with many VPS hosts, and its inclusion in your VPS hosting plan can be a great asset to your company and your domains.
1. Allows for OS Flexibility
We're all aware that biases exist in the IT world. Some system administrators prefer to work on Linux machines, while others demand that their servers run Windows. Parallels Plesk has accommodated for this by creating both Windows and Linux compatible versions for your sysadmin to employ. In addition to this individual compatibility, Plesk takes things a step further than other control panels by allowing for cross-compatibility: your IT team can use the same control panel on both operating systems with ease, making it simple to switch between platforms.
2. Intuitive User Interface
Plesk is such a popular option for hosting companies because users find it accessible and comprehensive no matter what control panel they are accustomed to. Through proper management of a Plesk server does take an experienced sysadmin, the interface itself is significantly more navigable than other options like SSH or Remote Desktop. You are able to manage your own server as well as client accounts with ease, which can allow your company to make a secondary income off of your site.
3. Multi-Tenant at a Low Cost
When it's important to be able to offer your own web hosting packages to multiple customers, it's essential to have a system that allows for multi-tenancy at a low cost. Parallels Plesk Panel offers the isolation elements necessary for you to easily resell the same core system to multiple tenants. Plesk compartmentalizes your domain's resources to give each customer the access and storage they need. As a reseller, your company can make a secondary income off of your I.T. host, diffusing the cost.
4. APS Catalog
There are times when it will be essential for your IT team to be able to provide specific web applications to your domains. With Plesk's APS Catalog, you can browse and add applications to your server's Application Vault, while still in your Plesk Panel interface. This helps your team to avoid the time-sinks of uploading and configuring applications manually. In addition, the APS Catalog allows you to set restrictions and availability for the applications on a per-user basis, which offers your company the flexibility to sell access if desired.
Because VPS hosting is more complex and requires a greater degree of management than a set-it-and-forget-it type of hosting like shared or cloud, you need a control panel you can rely on.
So, let's explore the Plesk panel and take a look at what you can do to maximize the management of your new website with it.