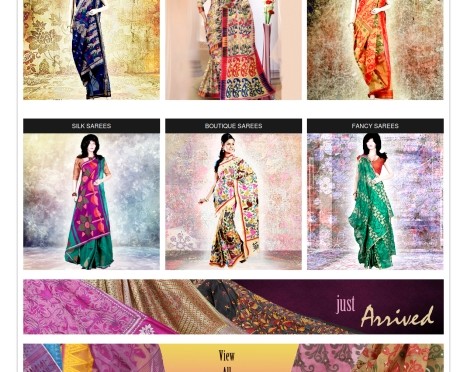 Designer Sarees Online Shopping is Now Easy with Banglarsare.com
Banglarsare.com is one of the renowned online store which provide attractive and designer sarees online at the affordable price.
We use simple blck and white theme for the website , because of it's vibrant and gorgeous items and to focus only on it's products and ofcourse to justify it's logo.For this website we make simple but eye catching banners,where We merge 2 to 3 images in one banner as the viewer can see their products at first.It's a simple website with latest Bootstrap framework which is totally responsive and mobile friendly. It is also an e-commerce website.