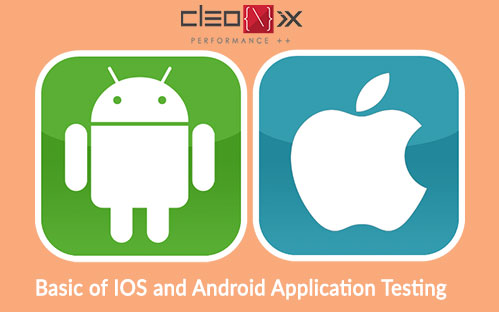 Today usage of technical devices by people have expanded from PC's to mobiles and in lieu of this it makes mobile application testing very important. iOS and Android apps have captured the mobile market extremely well. They have many useful features that attract a customer but at the same time while users enjoy the apps, how simple is it to test the iOS and Android apps is the main concern.
It has become very challenging for the testers to test iOS and Android apps as the users lay down various expectations and they have to test in accordance. Challenges could be anything for tester such as Device Variation to Tools availability to Network Bypass etc. Many third-party software compatible with advanced mobile phone versions are also disclosed. All these things keeping in mind testers have to provide foolproof and comprehensive mobile application testing. A depth knowledge of applications put for testing is a prerequisite. Check whether it is created in-house or by the third party.
Android application testing
Android application testing is pretty much complicated due to the availability of different devices which is a major challenge of mobile app testing. Here, unlike iOS devices, the varieties in screen sizes, features and limitations are pre determined because each device is unique to the other. The testers have to be ready with the fact that compatibility is a huge obstacle because mobile apps can be set up across several devices. One of the simple approaches to do Android app testing light on the brain is to devoid of complex features and segment them into smaller steps.
Try the below tools to do better Android app testing:
Robotium
Appium
Calabash
Monkey Talk
Selendroid
The UI Automator
iOS application testing
iOS are operating systems are utilized majorly in mobile devices, such as smart-phones, tablets, smart watches etc. They have simple designs and seem to be very user friendly. iOS devices are ranking in the top in technology market and is often in the news for good. All the iOS app testers know that testing an iOS app is totally different than testing any other app because it is a private operating system. iOS testing also connected with app development which makes it more difficult to perform testing. But there are few factors also available that can make iOS testing easier:
*Consider Fragmentation
*Follow correct privacy terms
*Run Beta-testing
Here are some of the best tools to run iOS app testing
Keep It Functional
iOS UI Automation
iOS Driver
FrankC
Appium
Monkey Talk
Keep It Functional