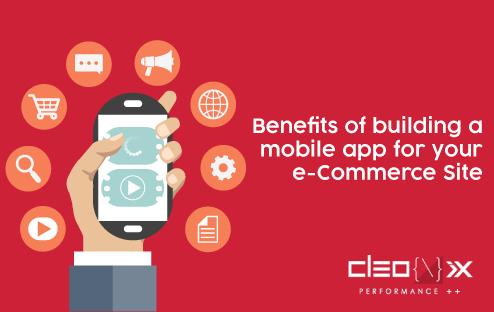 E-commerce has been on the rise for a while, hence the demand for mobile app development in retail is growing every year. With people spending more time on their smartphones, retailers need to adapt to accommodate the universal shift towards mobile preference.
Let's look into the practical reasons why mobile apps are increasing in popularity and answer the hot topic: Why are mobile apps are important for your e-commerce business?
1. Shoppers prefer apps to mobile browsers
78 percent of users surveyed said they might rather use a mobile app than accessing a store via a mobile browser. This preference toward mobile apps is not surprising. E-commerce applications are much easier to use while shopping, plus, applications offer better security and speed compared to a mobile browser.
2. Mobile e-commerce apps increase customer loyalty
Initially, people who decide to download their mobile app show a higher investment in their brand. They are ready to purchase, while visitors to mobile sites usually access your store to check details or contact information. If you have an icon on your phone for your online store, customers tend to consider ordering from you more. According to research, mobile app users are twice as likely to return to your store within 30 days compared to buyers who use a mobile browser to access your site.
3. Reduced response time
The time required for a mobile app to complete an action is considerably lower than for a website due to applications store their data partially on a mobile device. Moreover, users can set their default preferences in apps, which lets an app load only the content they want. This makes users be more proactive and save their valuable time.
4. Enhanced UX
You can make or break your sales in the way your store is presented to your customers. Mobile apps relatively restrict the layout that can be played in your hand. More specifically, the fact that mobile screens do not allow irrelevant buttons and banners in the layout of your store can make your user experience more satisfying.
5. Increased conversion rates
The combination of satisfying UX, simple navigation and usability lead to high conversion rates. As a result, e-commerce app conversion rates are three times higher than for mobile websites and one-and-a-half times higher than for desktop sites.
6. Engagement with phone's inbuilt features
The features on the phones of users can be integrated with your app to increase customer engagement and facilitate browsing. GPS allows an app to locate a user. You can direct them to the nearest shop and check the availability of items if users are looking for a physical store location. By microphone, You can give users the option to verbalize what they are looking for to simplify the search process The built- in the mobile camera allows you to display products in real life that can increase the chances of successful sales significantly.
7. Lower mobile shopping cart abandonment rate
Due to the simplified checkout process, mobile apps have significantly lower cart abandonment rates. Shipping and payment information is stored in the system, allowing users to purchase by one click. This allows customers to check out more quickly without any unnecessary distractions.
8. Higher average order value
Mobile applications generate 140% more revenue than mobile sites and 130% more revenue than desktop sites. But it's hard to determine exactly what encourages customers to spend more in your shop, but we can summarize the key factors: push notifications, one-click ordering, easy payment, etc.
It's not easy to make your e-commerce store the most successful, but you should take every opportunity to reach your business goals more closely. After you have considered all the reasons to create your own mobile e-commerce store, you can decide whether it is the right move for you.