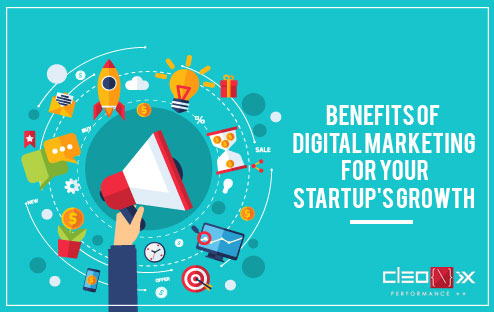 Most startups nowadays have adopted digital marketing. But not all the weapons that digital marketers have in their arsenals are useful alike. Some digital marketing strategies hit the bullseye, while others don't approach.
In this blog, we're to share 9 of the best digital marketing strategies for startups. After reading this content, you will have a clear picture of profitable digital marketing strategies for your startup.
1. Email marketing
An integral part of the dynamic field of digital marketing is email marketing. Creating attractive promotional emails about your products/ services and engaging the audience with those is an effective tool that startups need to imbibe and implement in the to successfully get loyal customers.
2. Content marketing
Startups must have a clear content marketing strategy to turn out to be a successful brand on the web. There are certain fundamentals which you must address before creating content for your website. Knowledge about your own product and services and how relevant they are to your target audience is essential.
3. Social media marketing
Social media has turned into a powerful marketing tool these days. As per Social Media Examiner's report, 90% of marketers confirmed that social media is vital for their businesses. And 89% of marketers said that their social media initiatives have generated increased exposure for their organizations.
4. Influencer marketing
Influencer marketing is the most powerful tool for new companies to develop their brands. And interestingly it's cheap compared to traditional marketing channels. 94% of marketers in a survey accepted influencer marketing to be effective.
5. Search engine optimization
Search engine optimization increases traffic to your website as well as builds trust. Search engine optimization is an essential requirement for each startup. Make sure to follow the best SEO practices for your website.
6. Pay-Per-Click Marketing (Google AdWords)
Pay-per-click (PPC) marketing is a technique of using search engine advertising to attract visitors to your website. PPC is a powerful advertising tool to get sales-ready leads.
7. Retargeting Ads
Your potential customers probably won't be convinced when they first visit your website. They need one or more nudges before they really turn into your customers. With effective retargeting ads, you can convert those visitors who have previously shown interest in your products or services and raise your conversion rate.
8.Viral marketing
By doing something incredibly hilarious and possibly weird leverage social media to get yourself noticed and shared to the best of your abilities. It's obvious to cause a major surge in the traffic to your website for a specific timeframe.
9. Affiliate Marketing
Affiliate marketing may be treated as a sibling of influencer marketing. It too depends on the influence of people to bring in sales. That's why you must consider integrating it with your influencer campaign.
Building a successful startup is an uphill battle of fierce competition in the business world of today. However, by choosing the right digital marketing strategies, you can stand out from the crowd.