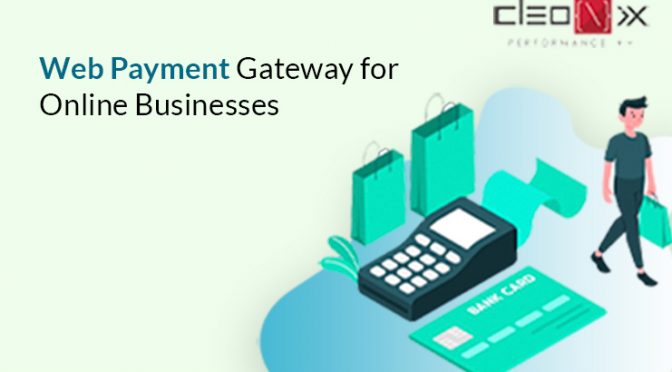 As we all see nowadays, everything around us has gone digital. Web-centric is the new way to be for everyone including more or less all established businesses. Be it small, medium or a large enterprise, businesses have adapted to stay relevant and to maintain their presence in the market, they need to have an online presence and a well maintained one at that. But being an online business is a much complex endeavor than it sounds.
An online business is one that can sell its products or services to its customers via the internet. Ensuring a smooth flow of business via the means of internet is a complex task- being present and being noticed are not enough. All online businesses are competing against each other to be more useful, attractive and interesting so as to hold the attention of their potential customers or clients.
A website that can't offer the state-of-the-art features, simply starts losing out on potential customers and hence, revenue. The ease of access as well as a good user experience are of utmost importance. To provide a completely optimum UX for the target audience, an online business needs to take care of many factors in their website and/or app. One such major factor is the feature of online payments.
Online payments are made possible by the means of web payment gateway and is an almost indispensable feature for most e-commerce websites. All online businesses want to offer the freedom of paying online to their customers for an easy transaction. In fact, the success of any e-commerce business nowadays relies on the ease and number of facilities the customers are getting while purchasing from the said business- be it via their credit card, debit card or net banking.
Read also:- 5 reasons why having a website is necessary for every business​
A web payment gateway is a tool which provides an online payment processing system, where a customer shares their details in a secure way, following which the details are verified and the funds are transferred from the customer to the merchant. Utilizing payment gateways are simply smart and convenient for all. The system is empowered with encryption technology to help securely verify the data or information a customer provides so as to minimize the instances of fraudulent activities.
Let's take a look at the key benefits of using web payment gateways by an online business:
• As all transactions happen through a proper organized channel, the fund-flow of sales and similar transactions is very well managed.
• All communication regarding the transactions are with responsible entities like bank, processor and other associated bodies which makes it so easy and hassle free.
• All kinds of transfer done between the point of payment and point of sale are over a secure network, which prevents unnecessary glitches or risks.
• Payment gateways play such an important role in the secure transfer, interpretation and direction of data while also preventing any losses or delays.
So, in conclusion, every online business needs to have a good web payment gateway system working for them and helping them to grow in this tech-savvy world.
Read Also:- SMS Marketing- Uses & Benefits To Strengthen Your Business