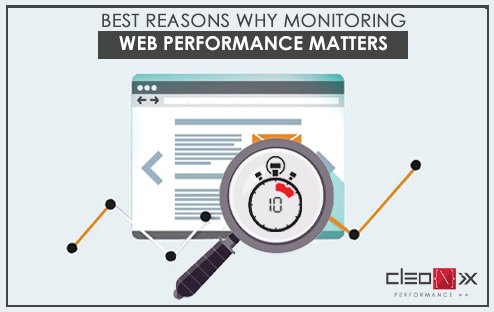 A website is something more than an electronic version of your company's profile. Retaining the present customers and attracting new traffic calls for monitoring the performance of your website. The importance of monitoring website performance lies in the fact that it enhances the experience of the visitors. Here are a few reasons why you should monitor the performance of your website.
Higher search rankings
The ultimate goal of having a website is to attract customers from the cyberspace. Therefore, your website should rank higher in the search engine results. A well-maintained website gets more favor from the Google algorithms, which place it higher up the index. Automatically, the traffic inflow increases in your website and you can outplay your competitors.
Better user experience
When you provide the customers with a seamless experience in navigating through the pages, they are likely to visit it again in the future. Slow loading pages, outdated content, old versions of websites and poor functioning of the website elements stain the reputation of your company. In a competitive world, people judge your brand image by going through the website. Create an impressive image of your company by monitoring the performance of your website.
Compatibility with mobiles
Previously, certain websites were not friendly with mobile devices. However, today, nearly half the internet users access websites through mobile devices. The importance of monitoring website performance or application monitoring can be assessed from the marketing perspective of a company. You can reach out to a much wider customer base when your website is compatible with mobiles. Technologies keep on evolving and you should monitor your website performance to ensure that they are supported by the latest devices. People should be able to access your websites anytime they want, from their smart phones.
You may like: Golden rules to rank your website on Google's 1st Page
Visual pleasure
Photos and videos are integral elements in a website. Vibrant images entice the visitors to read the content down below. You need to keep on updating these images, photos, and videos from time to time. The website performance drops when you place the same content or image for a long period of time. People never love to scroll through irrelevant stuff, so they move on to other sites providing better materials. When you monitor the performance of your website, you can retain the health and functionalism of the same.
Competition
As you know, the digitized world is a battleground for generic brands, each trying to topple the other. Optimizing your website is a key to success in this competition. Your brand image, ranking, and marketing stand on how you monitor your website. When you try to bring in more customers, you should offer features that other websites do not. Evidently, your website turns out to be the most vital weapon to take you to safe shores in business. You can stand apart from the other brands when you have an optimized website.
These are the key reasons why you need to monitor your website. The Importance of Monitoring Website Performance is relevant in the present business set-up for all the industries. Keep your website updated for better returns in business.