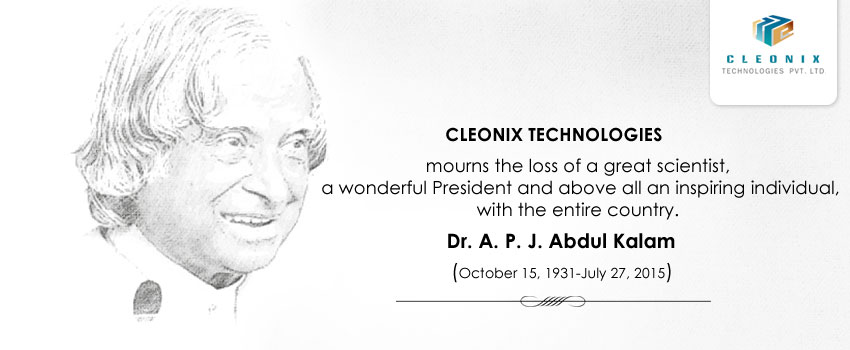 Avul Pakir Jainulabdeen "A. P. J." Abdul Kalam was the 11th President of India from 2002 to 2007. A career scientist turned reluctant politician, Kalam was born and raised in Rameswaram, Tamil Nadu, and studied physics and aerospace engineering.He spent the next four decades as a scientist and science administrator.
He was elected as the 11th President of India in 2002 and Widely referred to as the "People's President."
While delivering a lecture at the Indian Institute of Management Shillong, Kalam collapsed and died from an apparent cardiac arrest on 27 July 2015, aged 83.
Cleonix Technologies mourns the loss of a great scientist,a wonderful President and above all an inspiring individual, with the entire country.