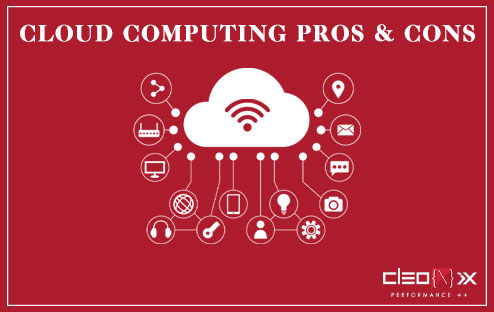 Cloud computing has become an essential part for most of the businesses. It doesn't matter what kind of business you have, a certain cloud type can do its job for you. With the help of cloud, small or big companies can centralize data, which opens the doors for opportunity. There are types of public, private, and hybrid clouds today. Although it has its pros, on the other hand, there are some cons of cloud computing as well.
Here are some benefits of cloud storage:
Reduce Costs for Businesses:
For a medium or small sized business, the cloud can save a lot of money. It means that the company does not need to purchase any local servers which can eat away into the profitability of the business. Things such as maintenance has to bear a huge cost for any business. The cloud can reduce the extra expense for such companies.
Better Reliability:
A dedicated group always supervise and maintain the cloud computing service. For small companies, this won't be suitable. The main cause of this that it can afford to handle maybe one or two IT experts on its payroll. As a result of it, the performance of an in-house system can be lackluster. However, cloud-computing companies have the resources and staffs required to ensure that the system has an uptime of at least 99%.
Environmentally friendly:
Since business does not have to buy any physical servers, it reduces its energy consumption, which allows it to reduce its carbon footprint by more than 30 percent. For a small company which wants to enhance environmental friendliness, the cloud might be the best option for it.
And here are 3 Cons of Cloud computing:
Internet Connectivity:
If anyone of your cloud-based service providers loses connectivity, or if your ISP experiences an outage, you're out of business until that Internet connection returns. So if you make a decision to apply this method, it's always important to implement a backup plan.
Ongoing Costs:
While cloud computing is quite cheap to start up, depending on your needs, an in-house solution may cost less in the long run. Buying an in-house server and installing a network system is definitely a large, up-front capital investment, and you also need to consider ongoing IT maintenance costs.
Security:
It comes down to whom do you trust with your business information? Not every business should put its data in the cloud. Organizations with exceptionally sensitive data—or that has to meet tight compliance regulations—may well need their own IT department to stay data secure. When you store information in the cloud, you're trusting a third party to keep it safe.
Transitioning from the ease of using local disk to cloud storage can be annoying, but it's happening more and more every day. The advantages of cloud storage over local disk are many. The downsides are few and can be effectively managed. Conduct enough research before you decide to settle on an option. It could help you to manage expenses over time.