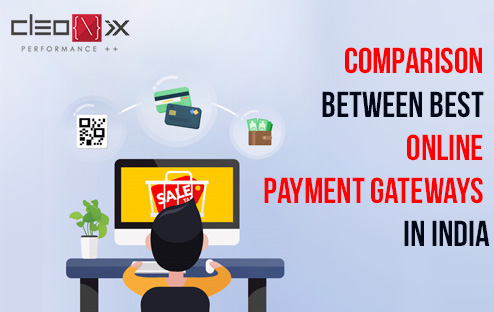 If you are setting up an eCommerce store or selling digital products from your site, you'll require a payment gateway to accept payments from your potential customers. From the growing list of payment gateways in India, we've carefully picked 10 best Payment Gateways suitable for small businesses.
1. InstaMojo Payment Gateway
Started in 2012, Instamojo first offered a way to collect payments for digital goods. Instamojo Payment Gateway enables traders to Collect online payments to easily collect payments online with or without a website. Charges of InstaMojo are also acceptable. You don't need any documentation to begin a trial account with Instamojo, just answer a couple of questions and get started in minutes. For a full account, the bank statement and PAN card are only requirements.
2. CCAvenue Payment Gateway
Launched in the year 2001, CCAvenue is one of the oldest payment gateways in India. Nearly every bank and payment option is supported by CCAvenue. It is reliable and used by large eCommerce sites such as Snapdeal. Go to CCAvenue if you are looking for a tried and tested reliable payment gateway in India.
3. EBS Payment Gateway
EBS or E-Billing Solutions is the first Indian trading account provider to meet the PCI DSS 3.0 compliance standards. It is also certified according to the ISO 27001- 2013 standard for safety and process adherence. Therefore it is one of the most secured online service providers in the world.
4. PayPal Payment Gateway Service
PayPal is a global payment platform accessible to more than 200 countries worldwide. Over 173 million customers use Paypal on a regular basis. That's the reason why you should have PayPal integrated into your eCommerce Store if you expect orders from international consumers. In India, merchants primarily use PayPal to receive funds from foreign customers, as an Indian company can not accept Indian credit cards via PayPal due to banking regulations.
5. FonePaisa Payment gateway
fonePaisa is an interoperable payment gateway that combines mobile worlds and payments. FonePaisa offers customized large payment solutions for B2B, B2C usage cases.
6. Cashfree Payment Gateway
Cashfree is the only Bulk payouts and Payment gateway company in India. It is a next generation payment gateway that helps Indian businesses both collect and disburse payments via almost 100 payment methods including Visa, MasterCard, Rupay, UPI, IMPS, NEFT, PayTM and different wallets, Pay Later and different EMI choices.
7. Atom Paynetz Payment Gateway service
Atom is promoted by the FT Group and an innovative payment service provider with more than 100 payment options, more than 15 million transactions and more than 4500 strong traders across the nation.
8. PayUbiz and PayUMoney
PayU India, the payment gateway solution provider, rebranded both its PayU Enterprise and PayUmoney products to become clear independent companies in May 2015. Now PayUbiz is focused on companies and is used by large companies like Snapdeal, whereas PayUmoney is PayU India's consumer brand and has a consumer wallet and payment acceptance solution for SMB companies.
9. PayTM payment Gateway
Paytm has become a leading payment gateway because of its online consumer base with 'Paytm Cash' wallet. Thus paying with Paytm could be helpful for small eCommerce merchants. Domestic Credit Cards supported are Visa, Master, Maestro, Amex, Discover, and Diners. International Credit Cards supported are Visa, Master, Maestro, Amex, Discover, and Diners.
10. DirecPay
DirecPay is one of the largest payment gateway solutions service provider in India. Owned by Times Group, DirecPay has been around since past few years. It has not evolved with changing times but still offers limited payment options as compared to other payment gateways.
Other Payment Gateways to consider;- Razorpay, ICICI Payment Gateway, HDFC Payment Gateway etc.
Whole payment gateway outlook in India is changing rapidly. Apart from traditional payment gateways, we now have options to accept money using mobile wallets. Government is also pushing for digital payments by launching UPI and Bharat QR. Our recommendation is that you go ahead with at least two payment gateways to make sure you never miss a payment from your customer. We would like to hear your feedback in the comments section below.