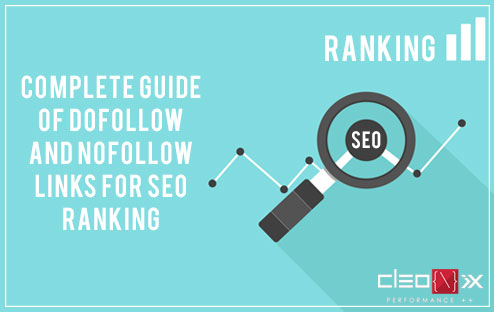 In this blog we are going to explain about Nofollow and Dofollow. Especially for newbies who are new to SEO or people who are still not clear about Nofollow or Dofollow, this content will be helpful for them.
Nofollow is an HTML attribute value used to command search engines bots that a hyperlink should not impact the link target's ranking in the search engine's index. It is aimed to minimize the effectiveness of certain types of search engine spam, thereby increasing the quality of search engine results and preventing spamdexing from occurring in the first place. This conception was introduced by Matt Cutts and Jason Shellen in the year 2005.
Difference between NoFollow & Dofollow
Nofollow links attributes don't allow search engine bots to follow the link which means if the website owner is trying to link back to you with nofollow attributes, it doesn't pass away any link juice. Only Humans can follow those links. However previously Google made it clear that they don't judge nofollow link attributes but weightage of such links are really less. Although, it's a good practice to use Nofollow link attribute to those link, wherever you don't need to pass link juice.
An example of Nofollow Link:
<a href="http://www.google.com/" rel="nofollow">Google</a>
Dofollow links permit Google (all search engines) to follow them and reach our website. Giving us link juice and a backlink. More link implies more link juice, which causes in higher ranking website pages. If a webmaster links back to you with this link both Search Engine and Humans will be able to follow you. The most ideal way to give someone dofollow love is pushing keyword within anchor text. This means when you are linking to any website or page, use the right keyword as anchor text.
An example of Dofollow Link:
<a href="http://www.google.com/">Google</a>
By default all the hyperlinks are dofollow. So, you don't require to do anything to make a link do-follow.
Recently Google has confirmed that they'll still consider the nofollow link as an outgoing link in terms of the distribution of page rank from your page. However, it also depends on where that nofollow link is located. Placing a nofollow link at the bottom of the page has the least impact, but when placed at the top section of the page, it gives some impact.
At last, keep in mind you need a solid balance of do follow and no follow backlinks for the perfect link profile. Do follow links may do something more for SEO, but both deserve a place in your online marketing strategy.