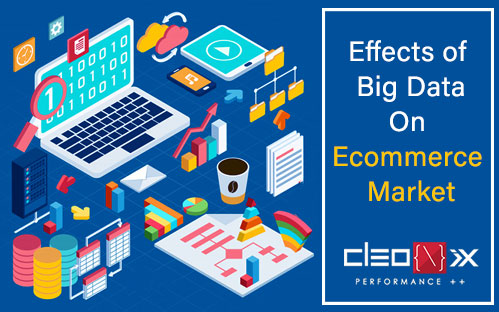 Big data has been promoted as the next significant transformation in global data analysis and management. E-commerce Businesses around the sphere have incorporated big data in their works to make sense of the seeming countless data generated on a consistent basis. The proceeding of big data technology and services has developed at a fast pace among end-use industries. As big data has become more conventional, and integration with cloud and artificial intelligence become more streamlined, further growth is seen.
The eCommerce sector has seen immense growth in recent years. The growth was driven by fast technology acceptance led by the increasing use of devices such as mobiles and tablets, and access to the internet through broadband, 3G, etc., which led to an increased online customer base. As per the study,, the growth rate shown by homegrown players such as Flipkart and Snapdeal and the huge investor interest in these companies displayed the great potential of the market.
With the entry of eCommerce Giant companies like Amazon and Alibaba, the competition is expected to tough further. Both these international platforms come with strong financial backups and the patience to drive the Indian eCommerce market. Also, their strong technical knowledge and best practices from their international websites give them an additional edge. These companies have been part of markets where they have seen the eCommerce market changes and are aware of the situation and strategies to address issues thereof. Indian corporations understand this and are hence aiming to maintain their focus on increase sellers and selection on their platforms, innovating on multiple customer contacts, and providing smooth and rapid delivery services to compete with the international brands.
Big Data is altering the way we live our lives, from running a business to shopping at the grocery to buying railway tickets. Every collected data is being segmented and used to analyze the way customers think and behave. In order to get the benefits, we need to reject outdated, less innovative solutions. Instead, we should invest time and money in the upcoming technology being offered by new startups that change the way we can recognize trends in data and understanding into consumers' buying behavior. By knowing the current methods that businesses use to take reward of this massive amount of data, we can use that data to make better-informed predictions about where this development is taking us.