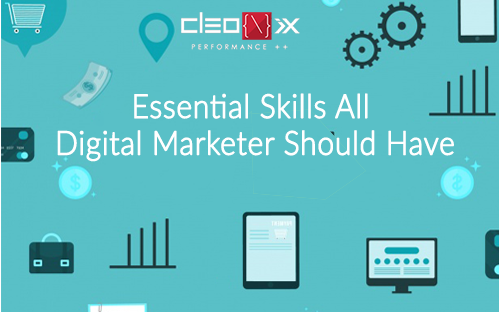 As the digital marketing field is rapidly growing, marketers are getting new opportunities. We have collected some of the important skills required to become a professional Digital Marketing expert and you should definitely follow these steps to stay ahead in the race.
1. Creative content and presentation skills:
You have to write flawless English because for this job English is must.
You can use different plugins and tools like Grammarly, Hemingway writer etc to write error-free text.
You can become a professional content writer or blogger if you master English writing skills.
2. WordPress Dashboard Handling:
You don't need to become expert web developer but yes you must have some knowledge of handling WordPress dashboard.
Basic knowledge of CSS and HTML will add some extra benefits.
3. Photo editing skills:
Companies always have graphics designers for making different visual elements for marketing, though you should have some basic knowledge of photo editing so that you can present your content properly.
You should have the knowledge of making banners, logos etc so that you can make successful campaigns.
Canva, fotor etc are some of the online photo editing tools you can use.
4. Data analysis:
You should understand how A/B testing works and how to track and measure the results of campaign you are running.
You need to know how to send reports to clients in a timely manner.
Statistical knowledge and data visualization always gives you extra confidence to deal with your clients
5. Decision-making skills:
You will become expert only when you implement techniques into practice. Always research and think out of the box so that you can produce something unique.
6. Project Managment skills:
Project Management skills is a must have for every digital marketing professional.
Either you've to manage a number of agencies or you've to organize yourself in a useful way to get things done.
Lastly, just want to say, always remember that you should have the passion for something before you start learning about it. As digital marketing is a very competitive field, you have to become efficient to get the success.