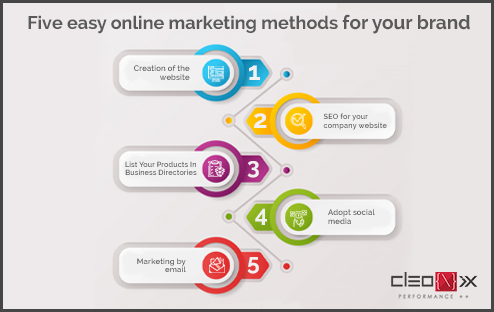 Every company proprietor wants to face their prospective clients with their products or services. Don't worry about promoting your company effectively without spending a lot of cash as it is still feasible.
I'm putting together a list of five simple ways to encourage your company to demonstrate my point. These marketing concepts would not cost you cash, but your time would involve one-time investment.
1. Creation of the website:
When they plan to purchase something, what is the first thing individuals do? Well, on Google, they're looking for that product or service. First, they're trying to gather as much data about the product as they can and then they're looking for sellers to sell the item. So, if your website does not appear in the search for Google, that implies that you nearly do not exist. To do this, you must first generate a website with adequate SEO.
2. SEO for your company website:
In the world of constant Googling, search engine optimization can not be underestimated. Take a book or go to an internet SEO guide and make sure that your site is ready for search engine results.
3. List Your Products In Business Directories:
The registration of your company with Google Places makes it easier to find it on Google searches and it appears on Google Maps. All you have to do is fill out the form and register, then verify your company through its confirmation process, which can be accomplished with either a phone call or snail mail. Yahoo! also has a large business database called Yahoo! Local. It's free and definitely worth setting up the few minutes it takes. Microsoft's Bing has an easy-to-register comparable service.
4. Adopt social media:
Social media is not just an exposure-gaining tool— it has now become a needed investment in time for each company to make. On your Facebook page, you can tie in advertisements and offers and have a direct channel on Twitter with your clients. LinkedIn networking— both at the private and corporate level— can be another way of helping your startup. More than 4 billion videos are played daily on YouTube.
YouTube offers a free way to distribute creative promotional videos, but to be successful you need to create content that people want to see and are relevant to your business — a simple ad won't work. Also, a Flickr profile can assist by offering you a place to compile all the pictures for your company and allowing you to connect back to your website.
5. Marketing by email:
You have the information, there's something you need to do with it now. Start by creating a free MailChimp account and begin distributing those emails.
Avoid being overly promotional and always offering the recipients something really helpful. Keep regular but never bombard messages, otherwise, individuals will rapidly hit unsubscribe.
All you need to do is believe and be creative out of the box. Some of the above-mentioned strategies will produce outcomes immediately, and some of them may take weeks or months to see outcomes. In the remarks below, feel free to share it with other readers.