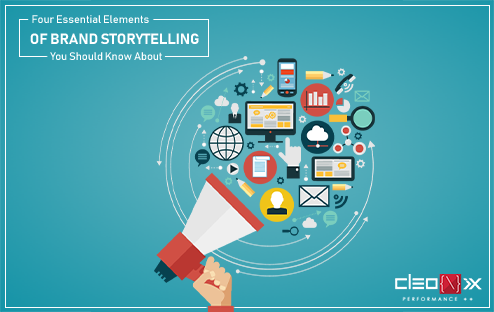 The evolution of digital platforms has compelled brands to include storytelling as an integral part of their marketing strategy, as it allows them to create better engagement with their target audience while adding a personal touch to their relationship with their consumers.
As the competition in the digital world is rising tremendously, one of the major factors that determine the success of one brand over another is how much of an impact its story has been able to create on its target audience.
Let us now discuss some of the essential elements that should be a part of powerful brand storytelling:
1.Target Audience
Your brand's story will differ depending on your target audience. Hence, it is important for brands to identify their target audience in order to reach out to them in the most effective manner. Telling the right story at the right time and to the right audience can take brands to new heights. According to the top influencer marketing agencies, analyzing the sentiments of the consumers through various social tools allows brands to deliver the right message to their consumers and maximize engagement.
2.Uniqueness
Every brand is unique, so should be its story. In fact, the top influencer outreach agencies suggest brands tell their consumers a unique narrative in around 500 words, which can also act like a brand's strategic statement. The narrative should include the origin story of the brand, its history, and evolution, values it stands for, future goals, social initiatives, beliefs, along with important points related to its products and services. Experts claim that consumers notice what a brand does for the community and a brand's actions do reflect on how well it is able to connect with its consumers.
3.Importance of Data
Storytelling can be a very powerful marketing tool for brands, especially if they use data to support their story. Using data in the narrative can help brands to gain multiple benefits. It leads to the creation of a more authentic story, which helps brands to maximize consumer engagement, convert potential consumers into buyers, and build a deeper connection with their consumers.
4.Emotional Connection
According to the top social outreach agencies, adding a personal touch to the story can help brands to build an emotional connection with their consumers. This is because adding an emotional touch to the narrative makes a brand's story appear as more genuine, authentic, and trustworthy in the eyes of the consumers, which helps in the development of a long-lasting company-customer relationship.
A unique and powerful story which aligns with the interests of the consumers can help brands achieve a number of business objectives. Hence, brands should always incorporate these key elements in their narrative in order to maximize consumer engagement and induce customer loyalty. For better influencer outreach campaigns a brand can connect with an influencer marketing agency which can help in choosing the right influencer for your brand who has a good understanding of your products or services. With the help of influencer and the strategies provided by the influencer marketing agency, a brand can easily build a connection with consumers.