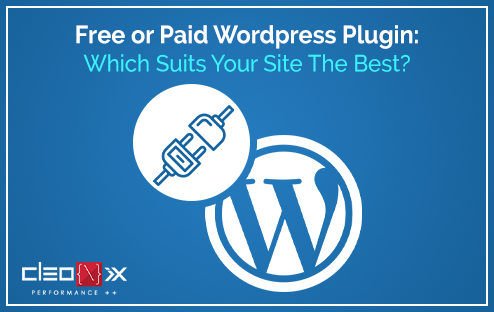 Many developers consider WordPress to be the best platform to create websites. This is because it provides lots of functionalities to create websites. One of the key benefits of creating websites in WordPress is that a website's functionality can be extended using a plugin. You can find an abundance of plugins on the WP plugin repository that you can use to extend your website's functionality. These plugins are available with excellent features that empower you to perform many actions. In the digital market, you will find two types of plugins, first, that come with a price tag, and second, that is free of cost. Premium WordPress plugins are more feature-rich and reliable than their free counterparts because they are generally created by professional developers.
Benefits of Premium WordPress plugins
Paid are equipped with the best features and better quality that you may not get in free plugins. They are built with quality code and provided with better services as they're made for generating profits. Various developers integrate competing for features into such plugins to make their tool better from other developers. Below are some essential benefits that you can avail with a paid WordPress plugin.
1. Secure
Safety of your website is always your prime concern. There are lots of threats out there in the form of malware, hacking, spamming, etc, you need to implement the best tools and systems to protect your website from any potential threat. This can be a potential cause of malware or hacking attacks if you haven't obtained them from a reliable source. Many premium WordPress plugins come with inherent security features and no such paid product come with any malicious content.
2. Quality codebase
The code quality of paid one is usually much better than the free one. This is because paid plugins are created by experienced and professional developers who write maintainable and quality code. However, free plugins are usually created by hobbyists or inexperienced developers who don't create proper code that result in poor plugin performance.
You may like: 5 Must-have WordPress website plugins in 2019
3. Constant updates
Developers keep providing constant updates for their paid plugins to meet the latest web trends. This makes the plugin cope with the trending features in the web world as well as with the latest WordPress version. Free product in absence of any update may get incompatible with your new WP version.
4. Solid features
Paid usually come with better functionality and features than the free product. Plus, they also provide superior back-end usability.
5. Help & support
You can get immediate help and assistance in case of issues with premium WordPress plugins. Generally, there is a support team with paid plugins that listens to your problems and provides immediate solutions which are not available with a free one.
Conclusion
Plugins are great tools to extend your website's functionality. Paid plugins provide several benefits that you may not get with a free plugin. They come with proper code, safety features, instant support to help you, and more. By using a premium plugin, you can get many advantages that free plugins lack.