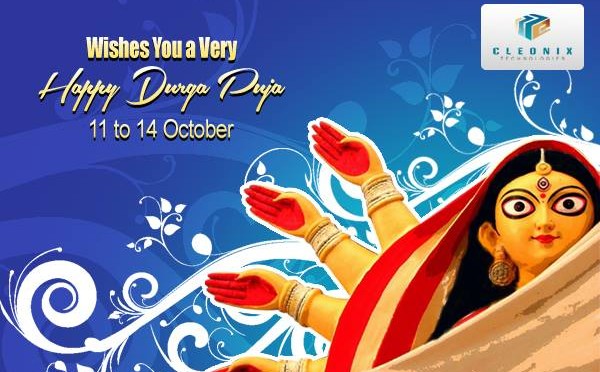 Durga Puja – the ceremonial worship of the goddess Durga, is one of the most important festivals of India. Apart from being a religious festival for the Hindus, it is also an occasion for reunion and rejuvenation, and a celebration of traditional culture and customs together. Durga Puja, also referred to as Durgotsava or Sharadotsav is an annual Hindu festival .Here Cleonix Technologies wishes
May the festive season brightens your day and night,
May it adds color and make your life more bright.
May it amply removes all worries from your life,
And gives you the strength to face every strife.
May it bless your life with lots of joy and health,
May it further enrich you with lots of peace and wealth.
Happy Durga Puja