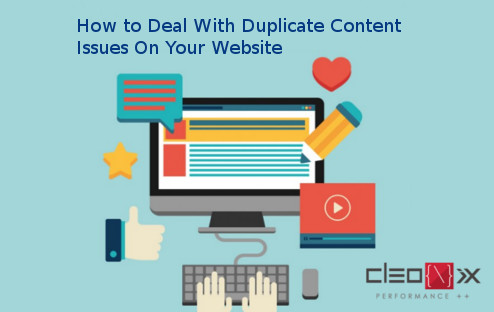 Many website owners pay little attention to duplicate content because they don't understand the after effect of it. However, if you are posting duplicate content all the time, it could spiral into a big problem for your website. One major problem that may happen is a drop in organic traffic to your website.
Some common reasons for duplicate content are:
www versus. non-www or http versus https version of a page
Scraped or copied content
URL variations
So, this post will guide you on how to prevent these types of issues on your website. Look at these following best possible solutions to improve the SEO of your website.
1. Perform 301 redirects
In some cases, the best solution is to redirect a permanent 301 from other similar pages to the page you need to rank on the search engines. This is usually necessary if you have a page that may not be exactly the same but has similar content and is more likely to rank for the same keywords. When a large company advertiser decided to redirect a 301 to remove one of its two similar pages, organic traffic on the page increased by 200 percent.
2. Use noindex tags
If you don't want Google or other search engines to rank a page on your website, you have to add the content="noindex,follow" meta robots tag to the page. This means that Google can access and view the content of the page without adding it to its index. The noindex tag applies especially to pagination problems where you only want the first page to appear in the search engines instead of all 10 pages.
3. Use canonical tags
It's important to include rel="canonical" tags to the URLs with the parameters as this tells the search engine that your favored unique URL should rank higher than the other variations of the URL. The links and other rankings gained through the duplicate pages are also transferred to your preferred address.
4. Use hashtag tracking
One way to prevent parameter tracking evolving into a duplicate content issue is to use hashtag tracking. A URL page such as "http://yoursite.com/page/#" followed by your parameters will be viewed as "http://yoursite.com/page/". This eliminates the duplicate page issue for the page.
5. Use rel="next" and rel="prev" for paginated content
If you have content containing a series of pages, you may need to tell Google that the pages are in a series and that it should start from the beginning of the series which is the main page. To do this, In the coding section, the first and last page should have rel="next" and rel="prev" respectively.
6. Use hreflang
When you are marketing to an international audience with SEO, you don't want your audience to see your page in a foreign language since that would make your content irrelevant. To do this, you need to include the hreflang annotation on your page. This will remove Google's ability to view these pages as duplicate content and also serve the right content to the right audience.
7. Preferred domain
This is a very basic setting that should be implemented on every site. It only tells search engines whether or not a site should be displayed on the results pages of the search engine.
8. Submit sitemap
The sitemap of your website is an XML file that contains all the URLs on your website. It's a method for introducing your index to search engines in an organized manner and in turn, it helps search engines to create your website.
9. Ensure robots.txt file is functional
A file robots.txt helps search engines know which pages to scroll and which to avoid. With your optimized robots.txt file, you can restrict the crawling of your website to specific bots or set a delay before doing so.
10. Avoid using NoIndex, NoFollow attribute on internal links
This combined tag is advantageous for pages which should not appear in search engine's index. Bots can scroll the page but can't index it. The nofollow tag can be added to external links, but do not for internal links. If you decide that the canonical version of a website is www.mywebsite.com/, then all the internal links should go to http://www.mywebsite.com/website.html and not to http://mywebsite.com/page.html
11. Avoid keyword stuffing
Keyword stuffing is a black hat SEO tactic that could incur a penalty and the pages could be removed from the search index. One way to avoiding keyword stuffing is to first think about producing meaningful content for your audience before thinking about the Google bots. Likewise, writing longer posts allows you to include your keywords without having a keyword density that's too high.
To avoid duplicate content and indexing issues on your website, take these steps to inform search engines of your preferred pages. It's important to make sure your website is indexed to have a chance of a higher ranking with SEO so that people can find your business.