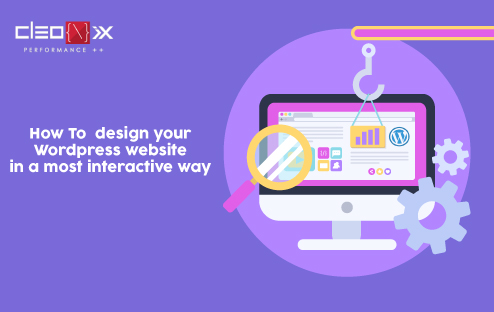 In the past few years, nearly all companies around the world have undergone digital change. More and more companies rely on the Internet today to create a niche to boost their business and create a strong online presence.
To fight solid challenge, companies have started to innovate in the creation of their websites in order to project a real image of what their business is about. Although there are many platforms to create websites, WordPress remains the most popular today. So how do you make a regular website with WordPress more interactive?
Here are 10 tips to make your WordPress site more interactive.
1. Polls And Quizzes
Polls and Quizzes are some of the most viral and interactive elements on your website. So, while you create your WordPress website, create polls and quizzes to attract your audience to visit your site. There are many WordPress plugins you can use to create a quiz like Riddle, SurveyFunnel, Dilemma, Interactive Content, etc.
2. Feedback And Rating
Feedback and ratings are very useful because they reach all people simultaneously and help them directly rate your brand, website or product. WordPress has several rating plug-ins such as Reactions, FL3R FeelBox, MyEffecto, etc. Some may give a delayed response, but some give immediate results.
3. Rewards
Every individual is interested in visiting sites with a kind of reward or a gift. You can also use this very unique & enticing feature in WordPress with plugins like myCRED, WooRewards & Beans, etc. They help gamify your WordPress website with badges, points, and challenges for the visitors.
4. Post-User-Generated Content
Visitors to your site love to see their content posted on their site. You can help them contribute to the content of your site by creating a curated blog post using a plugin such as Listly. Another way to incorporate user-generated content into your blog is by using a Q&A plugin such as DW Question & Answer, WPmudev Q&A or WP Answers to add a Q&A community section to your WordPress site, similar to Quora or Yahoo Answers.
5. Private Chat And Messaging
Chatting encourages users to interact, review each other's work, provide feedback and get to know each other most of the time. By adding a plugin like Front End PM, users can communicate and interact privately without logging in to the dashboard. You may also use WP-Recall, BuddyPress Private Messages for Friends Only, etc.
6. Flipbooks
PDFs are often painful to see on your mobile devices. But presently you have the alternative to make your PDFs into full-fledged interactive Flipbooks with plugins like flowpaper or Interactive 3D FlipBook plugin powered by WordPress.
7. Games
You can add various board games, memory games, personality tests, flash card games, hangman games and a number of other interactive games using different WordPress plugins. An interactive feature on your WordPress website will attract users to visit your website.
8. Create Responsive Image Maps
It is a very interactive way to let your visitors browse the content of your image. You can create a user- friendly, interactive and responsive image map with the Image Hotspotter plugin. When your website visitors hover their cursor over the image, a lightbox opens with more image information.
9. Twitter Widget
Adding a Twitter plugin to your WordPress site increases its attraction and visibility among its worldwide audience. Some plugins you can use include Recent Tweets Widget, Easy Twitter Feed Widget Plugin, and more.
10. Related Posts
If your users have finished reading your post, don't give them this option! Please move them to similar posts that will keep them on your site for a longer time. Some of the widgets you can use include WordPress related posts, contextual related posts and many other widgets like these.
Use these top ten tips and instructions to make your website more interactive today with WordPress and its various plugins.