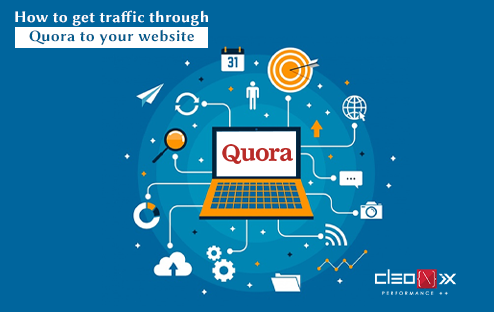 Quora is a Q& A website; where someone asks a question about any subject and you can write a reply to it, then other customers select the best question to show up first. Once you post a query on the site, you get responses from well-respected industry individuals or experts who understand their whereabouts and can provide excellent advice and guidance.
Why should you generate traffic using Quora?
1. Website Increase Free Referral Traffic:
First and foremost, referral traffic comes from users who come to your website by clicking a link from another website. You don't have to spend a single dime on referral traffic as opposed to paid traffic obtained through advertisements.
2. Hyper-oriented promotion of content:
On Quora, you can target your content promotions to anyone you like. The trick is to view the "Stats and Log" page of your issues. You can find this in the ' More ' menu.
You may like: Boost Your Sales With Twitter Analytic
How to Get Traffic From Quora:
Pumped to start marketing Quora? Then let us demonstrate to you how to get traffic using Quora.
Step 1: Choose the right interest
Step 2: Start with a Killer Profile Bio
Step 3: Create your brand's topic
Step 4: Carry out research on content
Step 5: Use the question to prepare a full article
Step 6: Write the answer to Quora as a Pro
Step 7: Choose a blog post with various examples or tactics to use as your response and a link back.
Step 8: Find a fresh query or one with over 1,000 opinions per week
Step 9: Answer questions and link back to your blog post with helpful tips
Step 10: Track traffic and ROI from your Google Analytics responses
You may like: 3 Different Ways to Grow Your Business Online on Instagram
Quora can be an amazing traffic source for your blog and website; not only that, but it also helps drive long-term traffic and improves your online profile and influence. It's important to keep in mind that you shouldn't answer all Quora questions in this format. This is definitely an important strategy to implement, but it should not be abused-don't always link back to your company with your responses. Try to always be helpful at Quora!