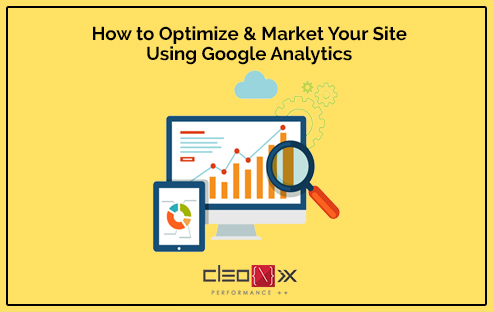 Google Analytics is a web analytics service from Google that offers analytical tools for SEO and promotion in addition to use statistics. If you already have a Google account, you can start using this service.
Here are some of Google Analytics ' leading features that make it so popular.
1. Google Analytics offers data visualization tools that include scorecards, dashboard and motion charts among others for displaying data alterations over time.
2. Generation of custom reports.
3. Communication and sharing based on e-mail.
4. Useful integration with other products from Google, especially AdWords.
Google Analytics is mainly designed for small to medium size websites. It may not be perfect for highly complex large business sites One of the best things about Google Analytics over other similar programs is its ease of use. All you have to do is to make just a few clicks and define the date ranges for viewing the statistics. Instant navigation between general and specific data is also possible.
Just a few clicks can tell you everything ranging from the conversion rates to bounce rates. The program also helps users in understanding all the reports. Descriptions are provided to help users learn what the numbers mean about their websites.
Google Analytics is available for free up to a certain level of web traffic. If the traffic grows, it may be needed to pay for it. There are no listed prices anywhere. Once you move to an AdWords account, you will have to start paying.
There are many benefits of Google Analytics for small to medium-sized businesses. It enables users to keep a track over the productivity of their social engagement. Social analytics is one of the latest features in this tool. Because of the growing importance of social media, social marketing has come to become an important part of internet marketing.
Another benefit of Google Analytics is that it helps in measuring mobile browsing's impact on your site. With the sales of smartphones increasing, an increasing number of prospects and consumers browse websites on their cell phones. The growth rate is so high that analysts claim that mobile surfing could surpass desktop surfing by 2020. In such a scenario, it has become more important to get access to useful mobile browsing data for your site.
The next benefit of using Google Analytics is that it enables users to determine the conversion rate of their web store. If you are not tracking the conversion rate of your online business, you are doing a lot of damage to your business and website. In other terms, you should learn whether your online store is converting satisfactorily or not. The range of information that you must know about include the source of the traffic, the keywords used for each web page and the bounce rates.
Google Analytics also helps in monitoring the performance of your online ads. Online promotion is critical for the success of modern businesses. At the same time, it is essential that the ads are as effective as possible. Google Analytics will help you in tracking different ad channels such as social ads, search ads, banner ads, emails, and affiliates.
How to get started?
In order to start using Google Analytics, it will be required to install the tracking code. It takes around 24 hours after the installation so that you can start viewing reports. Next, set the goals and identify the actions that need to be tracked. These goals will be fixed for measuring the effectiveness of your campaigns. And the next step is to learn how to read the reports and make changes accordingly to your campaigns.
So, get ready to use it and see what a huge difference it can make to your business fortune!