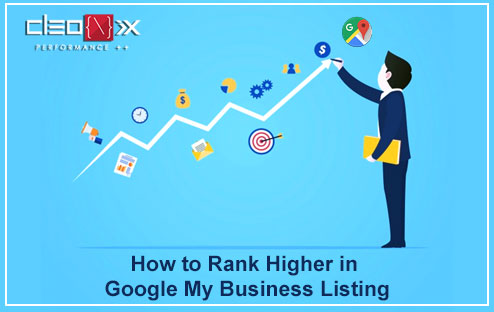 You can improve the local ranking of your company through Google My Business. Providing and updating business information in Google My Business can help the local ranking of your company in Google and increase your search and map presence. Once you've optimized your Google My Business listing, five things we're going to explain are important.
1 – Business Listings
Getting positioned high inside Google My Business comes down to Google verifying that your business is real. It does this by determining how often your business name, address and phone number is listed on the internet. It is exactly the same as how backlinks are used to optimize the search engine. The more you have, the better your search rankings are usually.
2 – Consistent NAP
The listing of your business NAP( name, address and telephone number) in these directories, on your website contact page and in Google, My business listing must be consistent and up- to- date.
To ensure your NAP is consistent, complete a scan for your business. If the information on a website is incorrect, contact them and have it changed. This is something a couple of our customers have needed to do as they've changed locations or telephone numbers. Utilizing the best local SEO software out there, we can track our clients business listings to see their NAP.
3 – NAP On Website
You must have to list your business name address and phone number on your website. Many SEO companies say it's good to have it in the footer or header of your website so it shows on every page. If you can do this, then go ahead as it's good for the user experience. We've found that it's fine to have the name, address and phone number listed on the contact page. Bonus points if you do so use the Schema markup.
4 – Embedded Google Map
It is good practice to have your business lists included in Google My Business on your contact page. This way Google can be sure you are situated at the location you have listed by confirming that with your Places listing.
Embedding is super easy. Simply search your business name on Google Maps. When you have found it click on three lines beside your business name in the search bar on the top left. Then click on "Share or Embed Map". Once it is selected, click the embed map option at the top of the pop-up box. Now copy the iframe code and paste it into your contact page.
5 – Reviews
You need to get everyone to review your page.If Google sees a page with 20 or more reviews, will it not show that page over a page that has no reviews in the mapped listings? This falls in line with Google's approach to search. Providing the searcher with the most relevant search result and business.
Once you have changed what is above and still notice your rankings are low, then you might need to have your business cited more. You can do this two ways.
Find out where the competitors rank higher than you are cited. Search for your company and find out if your company is listed in a directory. If not, then add it. Take advantage of our Google My Business package and the citation building service within it.
Hopefully, these features have given you a new reason to log in to your Google My Business account and get busy! Follow these instructions I have laid out in this post and watch your rankings improve.Follow these instructions we have laid out in this post and watch your rankings improve.