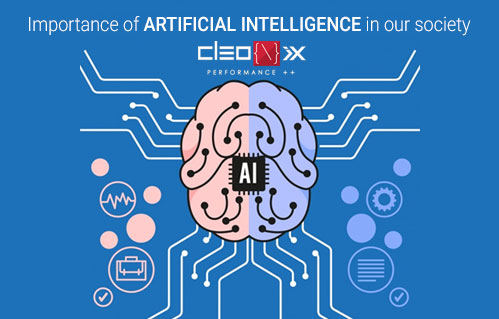 AI or artificial intelligence is the simulation of human intelligence operated by machines, especially computer systems. These techniques include learning (the acquisition of information and rules for using the data), reasoning (using the rules with proper logic), and auto-correction. An AI device includes expert systems, speech recognition, and machine vision. The term of "artificial intelligence", at first mentioned at the conference of Dartmouth in 1956 comes from John McCarthy who defined it as the science of creating the intelligent machine.
Importance of AI
Useful digital assistance
Machines have since the starting set themselves as crucial because of their ability to upgrade human efficiency. For communication, we passively depend on machines. But AI will enable machines to understand and communicate actively. In future communication through AI system will reduce the errors during communication, prediction will improve, delays will reduce.
Helps in Digital Marketing
Many organizations are already focusing on gathering the potential power of artificial intelligence and are working with automatic chatbots to boost their marketing efforts. It is truly the right way to attract customers. Chatbots and other similar AI tools or applications can take digital marketing to another level, where you answer the questions of potential customers, create interactive marketing advertisements, and resolve many repetitive and monotonous work without having to invest time and effort.
Boundless exploration
In case of exploration, biological boundaries of humans have always been believed as the major limitation. And it is not just the biological needs that have kept us from discovering inhospitable environments of space or underwater. These restrictions are also in the form of our sensory perceptions. There are many wave patterns and frequencies in our environment that human cant detects properly, this is the reason thermal camera and other AI devices that detect infrared waves have become so important for the consistent exploration even of our immediate environment. Machines with artificial intelligence can eliminate all these issues very easily.
Vast opportunities and possibilities
As per recent technological evolution, AI becomes more preferred because of its intelligent application. Since most used technology driven machines are limited to the technological field only, the technology was losing its significance in other spheres of life. But the invention of AI, the demand of AI driven machined gain popularities in the areas of medical science, finance systems, transportation, heavy mechanical industries, and even art.