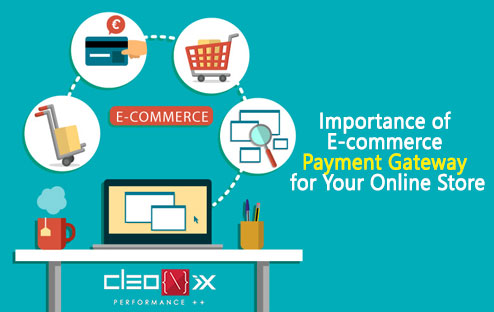 Today everyone wants to shop on the internet as it's very easy and convenient after the innovation of the concept of e-commerce payment gateway. The Internet has held the entire market of mostly all the areas as transactions are made more accessible than before and payment done through online gateways is the best and safest.
Definition of E-Payment Gateway
This gateway is the tool of the e-commerce website which confirms online payments for the merchants, electronic enterprises, mortar agencies etc. This Electronic payment system is consistent and secured which connects to the applications of e-commerce or in-house payment mode, for example, the networks which are selected for processing credit cards or banking through online mode.
E-commerce payment gateways functions as the intervening medium between the customer and the seller, through which the customer's payment is securely transferred to the seller's bank accounts. You can consider this E-payment gateway as the virtual replica of the available point of sale which is located mostly in all the showrooms and shops.
How does E-commerce payment gateway work?
E payment gateway has an important role in processing the transactions and also authenticated payments transferred to the sellers by the customers. All the valuable inputs or details relating to the payments are encrypted by the e-commerce payment gateway. They confirm that the relevant and required information is passed with safety between the seller and the customer.
The following are the steps which demonstrate how payment gateways work:-
1) The customer places the order of any product by clicking the buy now or add to cart option.
2) Then the details of the order placed is sent through the e-payment gateway by the merchant. After this, the transaction is sent to the required bank or the secured page where transaction authentication is requested.
3) The payment is either accepted or declined after the authentication process depending upon the availability of funds in the customer's bank account or through any problem in the customer's Master, Visa, Credit or Maestro Cards.
4) A message is sent to the merchant about the transaction history.
5) Once the payment is cleared by the banks and the e payment gateway, then it is settled with the merchant.
The three crucial parts that matter while making e-commerce payment gateway for any agencies are authorization, settling and reporting.
If you want to build a trustable website then you have implemented best E-commerce payment gateway to power up your store online. You can receive online payment from customers all over the world without any hassle.