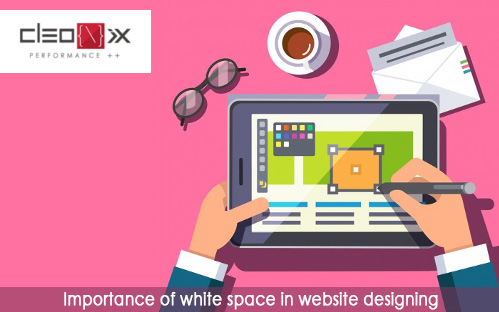 First of all we've to know what is white space.Often whitespace is described as negative space, the portion of a page left unmarked, the portion that is left blank, or the empty space in a page. In web design terms, it's the space between graphics, columns, images, text, margins and other elements.
whitespace is one of the most unnoticed and underutilized elements that make up a great web layout.It is the fundamental building block of good design.
The Advantages of using whitespace are following:
1. Increased Content Legibility: Whitespace between paragraphs and around blocks of text and images actually helps people understand what they are reading and adds up to a better user experience.
2. More Interaction:According to research conducted by Human Factors International, whitespace increases comprehension by almost 20%.
3. Acts as a Separator:Whitespace separates unrelated elements in a design. It can be used to separate images/graphics from each other and improves your overall visual layout.
Whitespace not only creates harmony,equilibrium, and helps to brand a design, it can also be used to lead a reader from one element to another. Our main goals are to make the website look simple and uncluttered and to deliver information that our readers will enjoy and appreciate. Whitespace does it.Whitespace should not be considered merely "blank" space — it is the element of design that enables the objects on the page to exist.
Source:blog.teamtreehouse.com,seguetech.com