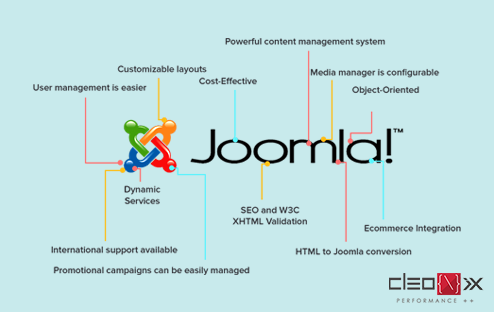 The Internet has brought the world closer, socially and economically. Whether it is advertising, news or selling your services and products; you have to use the internet to make it big. To develop a website one has to possess the skill and knowledge of programming. The resources and effort needed for the web development are often high. Because of this today many businesses prefer to outsource their web related projects.
Web Development has driven the growth of outsourcing industry. The competitive market of web development companies has forced them to provide high-quality service. One of the crucial thing in web development is to choose the best content management system. Joomla is one of the best content management system (CMS), used all over the world in web development. Because of the popularity of Joomla CMS, the Joomla website development companies are gaining more popularity.
Advantages of Website Development Services:
Website development services provided by outsourcing companies are well known for their budget and time efficient service. For companies, it is not possible all the time to have their own web development team. For companies, web development consists a relatively very small of their business. Web development services help those companies to have their identity online in exchange for reasonable charges.
Joomla web development:
Joomla is an advanced CMS used by companies to manage their website online. Managing website content with Joomla is so easy that a person with basic knowledge of programming can operate this. Joomla helps in addition of new features without the use of any kind of coding. Different templates and plugins allow users to execute different functions. The menu creation tool in Joomla is the easiest thing you can start with. Joomla has many inbuilt tools required for e-commerce website development and SEO.
Web Designers have a depth knowledge of web development and have been professionally providing innovative solutions to clients from all around the world. Professional web designers understand the requirements of a client or company and can effectively design web pages to stay ahead of others.