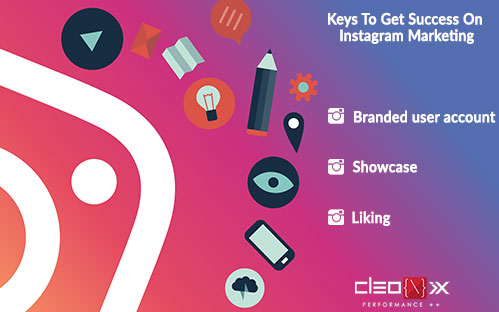 A huge number of people globally are now using Instagram for various purposes. People are enjoying taking pictures and sharing it on Instagram for its easy functionality. Not only just sharing photos, you can use Instagram in a more efficient way for marketing. Instagram is a great promotional tool you can use to promote your products or services online.
Here are 5 valuable tips to grow your business through Instagram
1.Choose a catchy Instagram name:
Unless you are a celebrity or a big brand, it is difficult to attract people to your profile. To create names related to your business website or the Industry that you are working in. Now, when people related to your industry search the relative keywords, it is more likely that your profile will appear in the list. Here is a tricky Instagram marketing strategy. Choose your "username" identical to what product you are selling because that is what people are searching for.
2.Follow Similar Accounts
Follow like-minded people to grow your network. If you follow people with similar interests you will surely get better visibility. Good, this is that they will also follow back. Contact those people who you believe would be interested in your or services or products.
3.Write a perfect description
When you will write a description to your profile please mention your product's benefits and present in the market clearly. You should also add website links to your profile so that people can know more about your product through your website.
4.Use high-quality media
To enhance your visibility, you need to create and share high-quality images and videos in your feeds. Try to get your images at best angles. Edit your photos with filters for better results. Nowadays mobile phones are loaded with photo editing apps for this purpose. Instagram also has many photo editing options. Apply these options for your Instagram marketing purpose.
5.Use Proper Hashtags
Hashtags are very important in Instagram marketing. You need to use them wisely because Instagram users interact by using hashtags. Hashtags make your contents searchable and are important if you want to increase your likes and followers.You can also take advantage of trending hashtags that are related to your products to make a viral post.