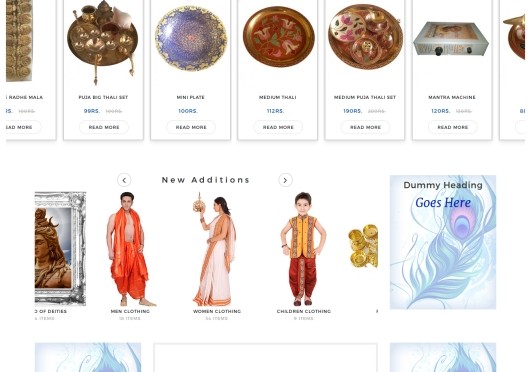 Krishna Desiretree is the new online store which provide everything you need to conduct devotional activities and practice spiritual life at home, at the affordable price.
We use simple blue and white theme for the website , because of it's vibrant and gorgeous items and to focus only on it's products and ofcourse to justify it's logo.For this website we make simple but eye catching banners and quite simple logo.It's a simple website with latest Bootstrap framework which is totally responsive and mobile friendly. we also provide select language option for this site.
It is also an e-commerce website.