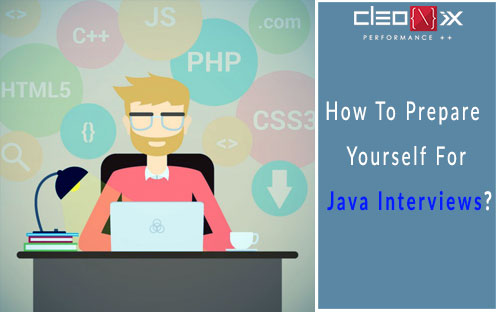 Java today is one of the most favorite software applications in web designing & is being chosen by the layman as well as high-end users for various purposes such as in flash video application, 3-D gaming, complicated software development etc. So students, Java developers, and technical recruiters are developing their own application using Java platform. But if your basic java knowledge is not up to the mark then you would not be able to produce your unique application and hence prospering in the ever growing & expanding IT industry would become infeasible. Thus first work on your Core java interview questions to get the job in IT industry as well as to improve your Java knowledge. Java, an object-oriented programming language has three basic level of programming viz. core java programming, specialized java programming & advanced Java programming. The first basic level is called basic Java programming language & is the first step of getting better on Java language. At the technical interviews you will be asked most questions based on the basic java as interviewer wants to check the fundamental knowledge of the candidate. There are many useful resources available both online & offline to make you prepare for java interviews but if you want to save your time and is searching for some ready reckoner guide then do follow some of the tips described here.
Make your fundamental java knowledge strong
First, make sure to read core java interview questions like
1. What is meant by OOP concept?
2. What is called abstraction, encapsulation, polymorphism principle etc? Distinguish them according to their principle.
3. Special features of Core java language?
4. Why is Java programming better than other languages?
5. Basic applications of java language?
Practice core and basic java program simultaneously
Install basic java software on your system and practice some basic program by correct running & execution method. During java interviews, you will be asked to recognize the errors present in the program given or written by you. If you do not have practice coding Java programming by yourself, then you would find it very difficult to find the exact error hidden in the many steps of the coding.
Use online & offline resources to upgrade your skills
There are many books, videos, online documents are available on Core java interviews in both online as well as offline format. It will be beneficial for you if you can subscribe to practice test series on basic java. Some of these practice tests are completely free while for others there is a nominal charge you have to pay. Besides if you are looking for hard copy notes on Core java interview questions, then go through any bookstore and buy according to your requirement.