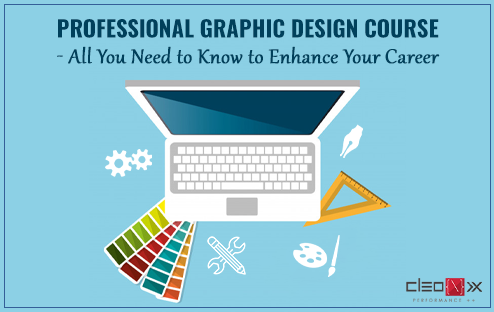 Graphic design courses can give students a lot of skills and a chance to enter in careers like print designing, graphic designing and web designing. A student can learn skills ranging from creative to technical application of graphic designing. These courses can either be offered in a stand-alone format or can be a part of a stipulated period degree program. Many schools offering degrees of 3D Animation is also beneficial for students opting to make a career in graphic designing. Courses in designing which are given through programs offered in universities, colleges, and community colleges provide students with the skill set that is needed to perform tasks like graphic arts functions, photo-editing and website designing. Due to these helpful courses, students also learn how to draw, develop designs, use popular software, craft multidimensional images, process photos, edit images and maintain a website. They also gather knowledge about programming, layout making, file management, video editing, color theory, animation, and electronic production.
You may like: Career Prospects of Computer Programming
Graphic design courses teach students a lot of subjects such as:-
Web publishing- In this field, a student can learn to handle, design and maintain a website and also use website publishing programs and HTML to showcase their skills. Students also work on programs like DreamWeaver.
Computer Graphic design- In this, the skills of the students are improved using paint programs and photo editing programs. Technical and computer skills are sharpened in this field to learn graphic design.
2D and 3D designs- Here, the students develop their constructing and designing skills in both 3D and 2D formats.
Digital photography- This course relates to the skills of photographic processing along with the creation and manipulation of images.
Desktop Publishing fundamentals- This course includes developing page layouts, printing, file management, electronic production, and design techniques. Students learn to use programs like QuarkXPress and PageMaker.
Advanced Design- A computer graphic design course helps the student sharpen their design development, analytical and critical skills, communication skills, etc.
Drawing- In this subject, not only drawing skills are sharpened, but students also practice expression, observation, conceptualization, and perception to learn graphic design from its root.
Visual Design- This allows students to implement and exercise visual presentation skills, color theory, and creative thought.
3D Modelling- This is extremely important as it teaches students to sharpen their skills using programs like Pixie, MilkShape 3D, SketchUp Pro, Blender, and 3D Max.
Raster imaging and effects- This subject allows students to sharpen their skills by using Adobe Photoshop.
Vector Graphics and Design- This is another essential subject that helps students strengthen their skills using Adobe Illustrator.
Hope you are satisfied reading the above information on the importance of Graphic Design in the present job market. You can have a plethora of job options after completing this course. If you are meticulous in designing then you can also work as a freelance graphic designer or join top designing companies.
Cleonix Technologies provides Graphic design services in Kolkata and worldwide. We create modern visual concepts and generate exciting ideas for several online businesses. Please feel free to contact us if you have any design-related queries.