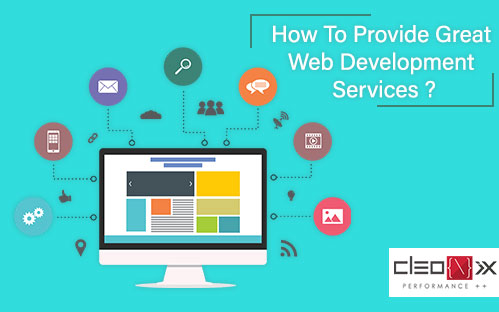 The concept of web development is still not understood properly. People sometimes call it as a "dark art". So when you are providing web development services you need to keep few crucial points in your mind.
Here are the key points you need to maintain to set up a reputed web development company.
1. Able to handle both front-end and back-end development process
2. Don't depend on one back-end technology
3. Understanding of marketing tactics of your projects
4. Research and development process have to be flawless
5. Has a rigorous testing process to expand skills
6. Flexibility
7. Use source control
8. Should follow latest techniques
9. Timely delivery
10. Presentation skills.
To become a skilled web developer you need to understand the full web development cycle and to be able to get involved in the project from start to finish. You may need to use varying technologies to complete the project, for that you need to be flexible.
There are many good back-end technologies that are used for web development including Ruby on Rails, ASP.Net, and PHP etc. You need to have a depth knowledge on these subjects to fulfill your client's demand.
It is important for a web developer to follow the best practices. As Information Technology sector is changing its shape day by day, so you have to invest time and effort to enhance your knowledge regularly. Here are few factors you can use.
Write semantic HTML
Use automated testing tool for both front-end and back-end code
Use of an MVC framework
Follow web standards for all front-end coding
One of the main issue web developers face is the change of the requirements of the client at midway. Developers shouldn't complain about this, it happens to all of us and it's never going to change. A good web development company should possess the ability to cope up with the changes.