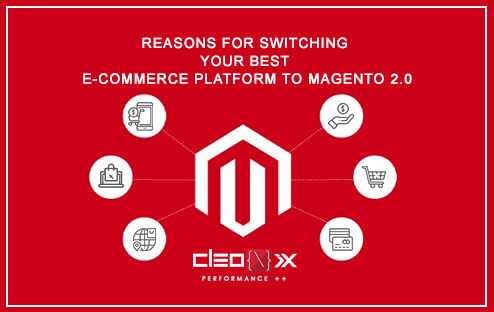 Magento has already created its own mark in the E-commerce business. The open-source Magento platform helped 260,000+ sites manage $1.01 trillion in transaction volume in 2016 – about 45% of ALL online sales.
Magento has been a household name among eCommerce companies since it launched in 2007. Developers and eCommerce retailers cheered when Magento released the long-awaited Magento 2 upgrade. It brought the platform up to blazing speed with newest frameworks and coding designs and was endlessly scalable. The best part, though, is how properly it supports sales.

Advantages of Magento 2 vs. Magento 1
Magento 2 is quite different from previous versions. It was designed for the future of eCommerce. While Magento 2 carries a host of general improvements from Magento 1, there are some important key features to consider:

1. Magento 2 is considerably faster than the predecessor.
2. It uses PHP7 (up from PHP5).
3. Its fame among developers means stable and robust improvements.
4. More theming choices and UI/UX customization capability.
5. Ability to manage peak order volume, extra-large catalogs, and outsized customer lists in a much better way.
6. Supports many more simultaneous administrative users on the backend.

Magento 2 can deliver exceptional output for eCommerce companies when implemented in the right way. Magento's better site performance, customization components, and options for omnichannel strategies are incomparable. If you are planning to start a new website, Magento 2 is a clear choice.
Upgrading to Magento 2, however, can be resource-intensive, but the move is almost always worth the effort and cost. It gives you the satisfaction of providing a better shopping experience to your customers on your site and a simple accessible admin interface that you may even be semi-familiar with.