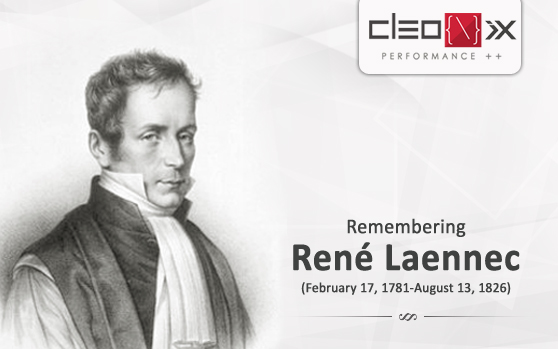 René Laennec(17 February 1781 – 13 August 1826) was a French physician.He was was born in Quimper (Brittany). His mother died of tuberculosis when he was five or six years, and he went to live with his great-uncle.Laennec studied medicine in Paris under several famous physicians, including Dupuytren and Jean-Nicolas Corvisart-Desmarets. There he was trained to use sound as a diagnostic aid. Corvisart advocated the re-introduction of percussion during the French Revolution.
He invented the stethoscope in 1816, while working at the Hôpital Necker and pioneered its use in diagnosing various chest conditions.Laennec had discovered that the new stethoscope was superior to the normally used method of placing the ear over the chest, particularly if the patient was overweight.
Laennec was not only known for his contributions in medical science but also for his charity works. He was very sympathetic towards the economically deprived class of people.
He died at a young age of 45, he was able to create a niche for himself in the field of medicine.
Source:wikipedia