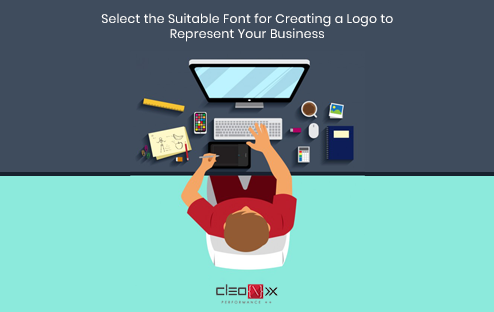 Choose an appropriate font and it is very essential for any logo. The importance of collecting the right font should not be underestimated.
A Suitable font can hilight the profit of your brand and products, while an unfitting font may destroy your Logo and profit of your brand can decrease day by day. Font always communicates firstly with your customer. Each font carries a different message and has different strengths and all weaknesses.
While less flashy than brand marks and imagery, solid brand font selection works as the glue that ties your whole organization together.
Fonts can discuss a story by bringing a voice and personality to your work.
This is also a challenge for you to select the font type like serif font or sans-serif font, cursive font etc. Some of the major fonts are included here.
You already know about the different font categoriesand as such, you can make a more informative choice. Keep it in your mind that select a font you like, but take
into account your business spirit and your targetted audience, to help you finding a font that also suits your brand.
Sometimes selecting a single font for a logo is perfectly suitable. In other cases, two fonts will be essential to create your ideal logo.
Combine two fonts, one will be main font and the other will be the secondary. To combine fonts for makeing a logo, try to choose some that aren't similar.
Tips for selecting the best font for your logo:
1. Keep it straightforward
A logo with a simple and clean font is easier to reproduce different products across. Remember that you may have to enlarge or reduce it. Make sure that your logo looks attractive on any surface, whether it's a large banner, or promotional materials.
2. See what fonts your competitor companies are using
Your goal is not to follow but to analyze whether their solutions are smart. Only take a guideline from successful experience.
3. Use a font to reflect your companey brand identity
A font makes your logo recognizable and famous. Find out which font is appropriate for your company most. Is it fashionable, clean, and neat? Or is it playful, and chaotic? Does it communicate others or does it cling to traditions and conservative ideas? Different industries rely on different values which are communicated with different fonts. A hardware industry and a bridal shop will not have similar logos. Identify your target. Figure out which of your business attributes you'd like to emphasize.
4. Do not use too many fonts in your logo
One font is your best choice. More fonts may look clumsy. Note that high-profile companies focus primarily on just one type of font.
5. Do not use any trendy fonts
Trends are short-lived; which is popular today may be forgotten tomorrow. The most important rule is to select fonts that are legible and clear. It should not be tiring for eyes even after extended reading. Choose fonts that seem timeless and classic but don't remind others of writing high school english papers. Don't pick fonts of a logo that are closely tied to another brand—just
because someone made an offer of the Disney font and is offering it as a free download doesn't mean it's a good idea, or even legal, to use for your logo.