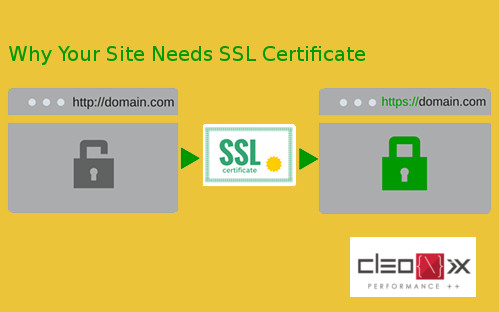 SSL(Secure Sockets Layer) Certificates are small data files that digitally bind a cryptographic key to an organization's details. When installed on a web server, it activates the padlock and the https protocol and allows secure connections from a web server to a browser. Typically, SSL is used to secure credit card transactions, data transfer and logins, and more recently is becoming the norm when securing browsing of social media sites.
SSL certificate works by creating two keys: a public key and a private key. A key is simply a long string of random numbers. The private key belongs to your web server. The public key comes from the web browser.
1. Data Security: The purpose of an SSL certificate is to keep all the sensitive information sent across the Internet safe and secure. It encrypts the data so that it becomes unreadable to other users. This way, only the intended recipient can view or make use of it.
2. Increase Page Rank: Google now fetches secure sites before unsecured sites.By installing an SSL certificate you can improve your site's SEO.
3. Gaining Customer Trust: 68% of Internet users believe that the laws for protecting their rights are not good enough. There are 46.9% of them that don't trust a website (and are even willing to let go of good products) if it doesn't have a valid SSL certificate.
Sources: tondodigital.com, globalsign.com