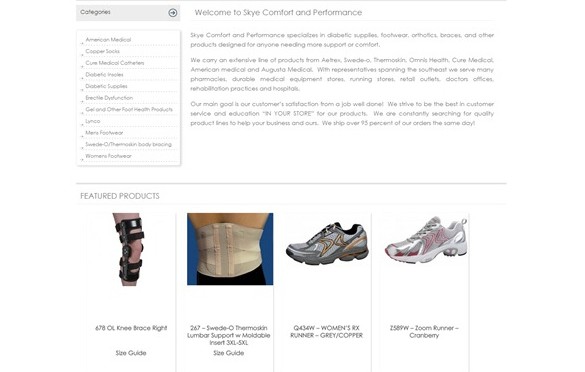 Skye Comfort & Performance is the new online store which specializes diabetic supplies, footwear, orthotics, braces, and other products designed for anyone needing more support or comfort.
We use white as the base color of the website as pleasing to the eye .
We use simple white,grey & blue theme for the website .To give a simplicity, cleanliness look to the website we use white as a base color.
It is also an e-commerce website.