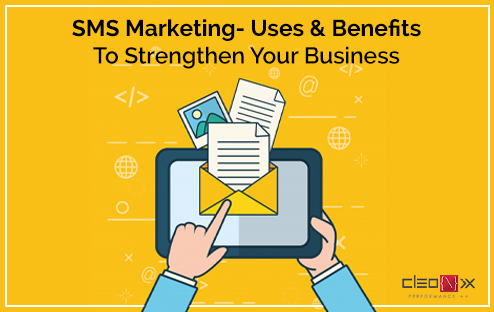 SMS marketing is a highly evolved and result-oriented advertising method to spread promotional messages. Nowadays lots and lots of businesses are using short message service to successfully promote their products and services. The advantages of this innovative marketing tool are worth the money spent on it.
Here are some of the main benefits of SMS marketing.
1. Everybody brings their phone wherever they go and reads every new incoming text involuntarily. So your ad message will be displayed instantly and so SMS marketing is particularly useful for time-sensitive marketing campaigns.
2. Most SMS get read immediately unlike emails, so there is a greater chance of your ad message being read.
3. And hence SMS marketing has a higher response rate than other marketing strategies
4. Bulk SMS software comes at a very low price making this process highly cost-effective.
5. The main advantage of this type of promotion is that it is very flexible.
Uses of SMS marketing
1. It helps a company to stay in touch with the customers through bulk SMS service and increases its customer loyalty.
2. Sending bulk SMS on new offers and discounts to the existing customer database can result in repeat sales.
3. When you launch a new product, service or campaign, it is very easy to get customer feedback by sending bulk SMS.
4. Some companies successfully use SMS marketing as a money-raising tool by running some competition via SMS.
5. It is also very useful in attracting new customers.
Bulk SMS has gained tremendous importance in the SMS marketing arena in recent years. Many companies are in search of an effective bulk SMS software to send in promotional messages to their target recipients. However, it is quite difficult for business owners to find reliable service providers who can offer them a collection of up-to-date and cost-effective SMS marketing tools. Usually, bulk SMS software allows you to send bulk SMS directly from your excel database stored in your computer to the receiver's mobile phone. Selecting a reliable service provider can help you to get a comprehensive and self-explanatory overview of the entire process in order to understand the various aspects of this advertising tool. Also, they are capable of providing detailed information on various tariff plans available. Through a single click, you can send thousands of SMS to various recipients.
You may like: Top Reasons Why Email Marketing Is Still Worth
It is a very reliable and cost-effective way to send your ad message through SMS to your customers, prospects or any other intended receiver. Services offered by reliable service providers are devoid of any hidden costs and the message can be delivered fast across all networks throughout the country.
Various value-adding applications are there for using mobile messaging, such as building relationships with past customers, strengthening your loyalty program or communicating current marketing offers and promotions.
This can also be done through various platforms such as Web to SMS, e-mail to SMS or by leveraging your existing in house platforms or systems using one of SMSGlobal's various APIs, allowing SMS to be used in a more integrated and automated fashion.