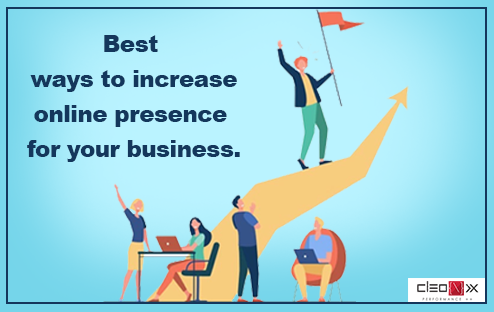 Creating a good online presence is vital for building an online brand for your business. It helps your business to enhance its credibility and reputation. If you don't have a substantial amount of reviews for your products, or enough social media engagements, you are limiting your business from growing. So, in this blog, let's discuss the best ways to increase the online presence of your business.
Build An Effective And Interactive Website
Creating an engaging and user-friendly website is the primary building block for creating an online presence. The simplicity and readability of your website will directly impact the conversion rate and sales figures.
If the website is slow and difficult to understand, it will increase your bounce rate. Also, try to avoid providing any filler content, irrelevant ads, and popups.
Keep In Touch With Your Customers
Whenever a customer visits your online store or purchases a product, make sure to have their email IDs. So, you can constantly keep them updated about discount offers and new product information. In fact, you can even provide them with discount coupons on their future purchases from your store.
However, never share your customer information with any third party. Remember, gaining trust of your customers will reward your business in the long run.
Personalised Connection Through Social Media
Social media platforms are perhaps the best mediums to establish a personalised connection with your target audience. These platforms bridge the gap between you and your audience and that in-turn helps increase your sales figures.
However, you must understand that all these social media platforms work differently. So, you have to create posts and campaigns accordingly. For example, Instagram focuses on visual content like photos and short videos. Hence, you can use it to feature your products. Whereas, a Facebook group would help in customer interactions.
Relevant Keywords To Get High Ranks In Search Results
Using the right set of keywords is vital for creating an online presence for your business. For starters, if your online business is all about books, then a person looking for bridal gowns is not your potential customer. Therefore, you only want to attract those customers who are looking for books.
Keywords will help you make advertisement campaigns more effective as you will get featured in relevant search results. Thus, the probability of increasing your sales figure also subsequently increases.
Give All The Necessary Details Of Your Company
In order to gain the trust of your customers, provide them with all the necessary details of your company. Mention your company's name, address, location, phone number, email ID, product overviews, operating hours, and more.
You should also provide your customers with a secured payment gateway. Remember, if your business information looks unclear, users will avoid your site in the fear of getting scammed.
The Final Note
These are some of the many ways you can increase the online presence of your business. So, try these tricks to thrive in the e-commerce world and make a name for yourself.
Also Read:- Essential Tips to Make Your Website Look More Professional