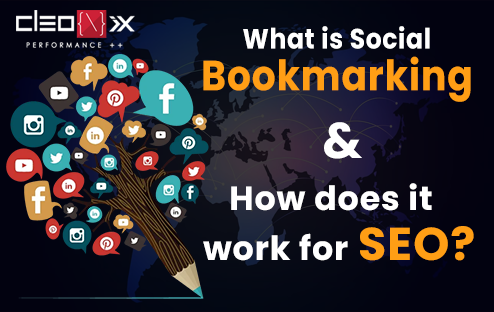 Introduction
In the vast world of search engine optimization (SEO), staying ahead of the curve is crucial. One strategy that has gained popularity in recent years is social bookmarking. It offers a unique way to enhance your website's visibility and drive organic traffic. In this article, we will explore what social bookmarking is, how it works, and its impact on SEO.
Understanding Social Bookmarking
Social bookmarking is a method of saving, organizing, and sharing web pages or online resources through specialized platforms. Instead of saving bookmarks on your local device, you store them on a social bookmarking website. These platforms allow users to tag and categorize bookmarks, making them easily searchable by others.
How Social Bookmarking Works
Social bookmarking websites are community-driven platforms where users can create accounts and contribute by bookmarking interesting web pages. When a user discovers a webpage they find valuable, they can save it as a bookmark on the platform. These bookmarks can then be shared with other users who have similar interests.
The Benefits of Social Bookmarking for SEO
Social bookmarking offers several advantages for SEO purposes. Firstly, by submitting your website or blog to social bookmarking platforms, you can generate quality backlinks. Backlinks from high-ranking bookmarking sites can improve your website's domain authority, leading to higher search engine rankings.
Increased Website Traffic
Another benefit of social bookmarking is the potential to drive targeted traffic to your website. When users search for specific topics or keywords on social bookmarking platforms, they may come across your bookmark and click through to your site. This increased traffic can result in higher engagement, longer session durations, and improved search engine visibility.
Enhancing Indexing and Crawling
Social bookmarking can also help search engine crawlers discover and index your website more effectively. When you bookmark a webpage, it creates a backlink to your site, which search engines can follow. This process helps search engines understand the relevance and popularity of your content, leading to improved visibility in search results.
Building Brand Awareness and Authority
Active participation in social bookmarking communities allows you to showcase your expertise and establish yourself as a trusted source within your niche. By consistently bookmarking valuable and relevant content, you can gain followers and attract an interested audience. This can lead to increased brand visibility and credibility, ultimately benefiting your overall SEO strategy.
Maximizing Social Signals
Search engines consider social signals as an important factor in determining the popularity and relevance of a website. Social bookmarking generates social signals such as likes, shares, and comments, which can contribute to your website's overall social media presence. These signals can have a positive impact on your search engine rankings, as search engines recognize the social validation of your content.
Best Practices for Social Bookmarking
To make the most of social bookmarking for SEO, it is essential to follow some best practices. Firstly, choose high-quality bookmarking sites with a good reputation. Focus on relevant platforms that cater to your target audience. Secondly, create catchy and descriptive titles, descriptions, and tags for your bookmarks to increase their visibility. Lastly, be an active participant in the community by engaging with other users' bookmarks, sharing valuable content, and building relationships.
Conclusion
Social bookmarking is an effective tool in the SEO arsenal, providing numerous benefits to website owners and content creators. By leveraging social bookmarking platforms, you can increase your website's visibility, drive organic traffic, and enhance your overall SEO efforts. However, it's important to approach social bookmarking with a strategic mindset and follow best practices to achieve optimal results. So, start exploring the world of social bookmarking.
ALSO READ: What is Influencer Marketing And How It Can Help in SEO in 2023?