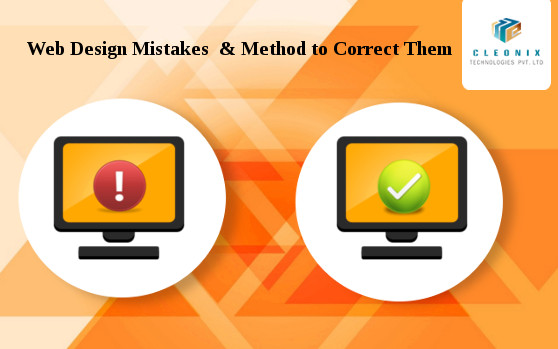 There are numerous websites on the Internet, and hundreds or probably thousands are created by day.It happens to everyone at some point: You look back on a website design and realize that you made a mistake.Let's narrow the focus to the most common 6 mistakes.Avoid these,learn to correct them and your site will be far better than much of the competition.
Designing Without a Grid
Less Whitespace
Moving Forward with Poor Images
Not Using a Color or Typography Palette
Overcomplicated Navigation
Site is Slow to Load

Designing Without a Grid:
While the concept is solid, the lack of a grid can leave a website hanging on a shaky skeleton.Designing with visible grids is trending and functional, and you can use a variety of design tools, such as UXPin or Adobe's Creative Cloud to help you.
Less Whitespace:
Whitespace is an important element of design for good reason because too little whitespace leads to confusion, disorganization and unreliability.Properly using whitespace will give your client's readers the best experience.
Moving Forward with Poor Images:
Every good website starts with a good image.Images should fit in with the purpose, organization, and style of the page. Avoid using high quality images with large file sizes.
Not Using a Color or Typography Palette:
The most important thing of a good website designing is it's readability & grab the users' attention.A website design project is just like any other when it comes to style and branding, and consistent color and typography palettes are vital.