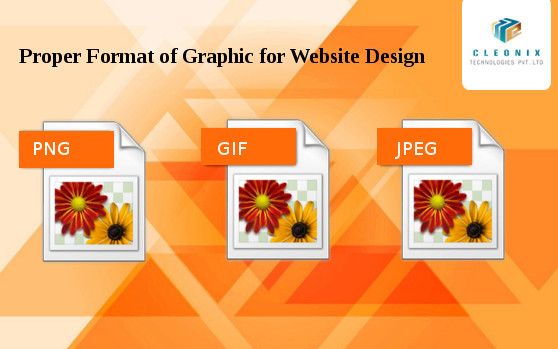 In a website design different formats (JPEG, GIF, and PNG ) of graphics are used. It's important to know the difference between the different image formats and how to use them in each situation. Because using the proper formats, give the site a different edge.
About the .JPG Format
JPEG stands for Joint Photographic Experts Group. It is a standard method of compressing photographic images. We also call JPEG the file format which employs this compression. The JPEG images offer compressed file types and provide high quality appearance. We use Use JPG images for photographs and other images that have millions of colors. It uses a complex compression algorithm that allows us to create smaller graphics by losing some of the quality of the image.
About the .GIF Format
The GIF format is one of the oldest graphic formats used for designing sites having existed since 1989.GIF, short for Graphics Interchange Format, is limited to the 8 bit palette with only 256 colors. GIF is still a popular image format on the internet because image size is relatively small compared to other image compression types. The use of this file format ensures quick loading of the images used on the site. For animating the still images, mostly the GIF file types are used as plug-ins are not required for it. It also supports transparency.
About the .PNG Format
PNG short for Portable Network Graphics is a recently introduced format, so not everyone familiar with it. Though it has been approved as a standard since 1996.This image format specifically designed for the web. PNG often creates smaller file sizes than GIF
.It supports lossless data compression. PNG was created as an improved, non-patented replacement for Graphics Interchange Format (GIF), and is the most used lossless image compression format for web designing.