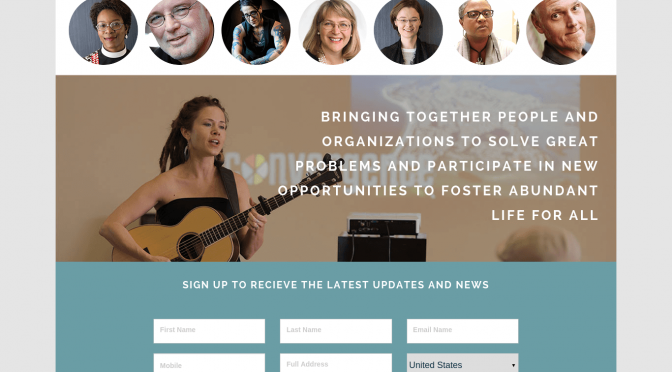 The Convergence Movement is bringing together forward-thinking Catholics, Evangelicals, and mainline Protestants, along with ethnic and peace churches and other willing colleagues, in a growing movement-building collaborative.
This is the vision of Convergence.
We use simple white & grey as theme for the website.Justifying with the logo orange, blue, green, red & dark grey colors are also used.It's a simple website with latest nation builder framework.The website is totally responsive and mobile friendly.