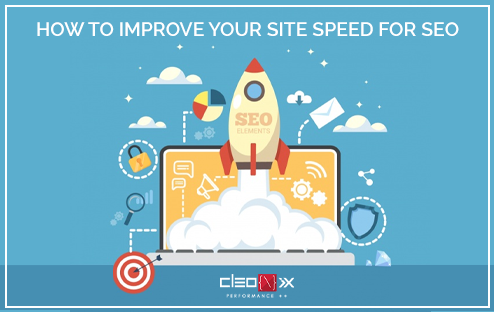 An often overlooked ranking factor of SEO is website load time. Google has stated clearly that website speed is an important factor that they want webmasters to pay attention to. A study has found that just one-second delay in page load time can decrease the number of page views by 11%, customer satisfaction 16%, while 7% will be registered for loss in conversions.
However, the process of enhancing the speed of the website is not quite easy, but you can make it easy by getting a good website speed optimization service. Here, we have discussed simple ways to boost the opening speed of your website…
Minimize the HTTP Request of Your Website
A recently conducted study has suggested that more than 80% of websites in the World Wide Web take time for downloading different web content such as images, Flash, scripts, stylesheet, etc. Since the HTTP requests are forwarded for each of these components, excessive on-page content can extend the opening time of your website.
Thus, it is very important to reduce the number of components from each page of your website, as this will help you to reduce the number of HTTP requests, which is a significant part of improving site performance.
You may like: SEO tips & tricks to better optimize Your Website
Image Optimization
Images play a greater role in web page opening time. Oversized images always take a longer time to load, thus you will have to take measures to keep your images as small as possible.
Likewise, format and SRC are also two important factors that can slow down the opening speed of your website. JPEG is the best format you should go with, but you can also apply PNG. However, BMPs or TIFFs are not recommended, if you want to boost your site's performance.
Enable Compression
Compression is a technique, where you will have to Zip your high-quality content that comes with 100kb data or more. The technique minimizes the bandwidth of your pages and reduces the HTTP response.
According to professionals, more than 90% of today's internet traffic use browsers that support Gzip, thus it will be a great option for you to apply the tool and prepare your server to enable compression.
Enable Browser Caching
Whenever we visit a website, the elements available on the page save in a cache, so that the browser can load the page without having to send another HTTP request, when we re-visit the page again. If someone visits your website for the first time, the person downloads the HTML document, stylesheets, Javascript files, and images.
Static resources should come with the life span of one week, while other resources like ads or widgets should come with the life span of at least one day. However, you can set the expiry time of cacheable resources like JS and CSS files, media files, image files, PDFs, etc. for at least one week.
Reduce the Number of Plugins
Too many plugins will not only slow down your site's performance but also invite many security issues along with technical difficulties. Thus, remove all unnecessary plugins, try selectively disabling plugins, and experience a better server performance.
Following these above tips, you'll have a clean, lean website your visitors will love to visit.